Connect is one of the Adult Bible Fellowships that meet at 9:30 am before our morning worship service on Sundays. The class is designed to help young couples connect first of all to Christ and secondly to the community of other believers in our church. Below you will find an article written describing a new series in Jonah they will be starting this Sunday. Join them if you can!
[clear-line]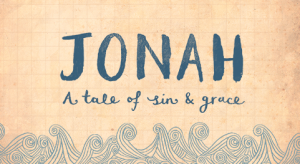 This Sunday morning we will start a new book of the Bible in Connect (young couples ministry). We have been reading through the book in preparation. Verse number two of the first chapter presents a question that you will not be able to get out of your mind until you get to the beginning of chapter four and get an answer.
1:2 Arise, go to Nineveh, that great city, and cry against it; for their wickedness is come up before me. 3 But Jonah rose up to flee unto Tarshish from the presence of the Lord, and went down to Joppa; and he found a ship going to Tarshish: so he paid the fare thereof, and went down into it, to go with them unto Tarshish from the presence of the Lord.

4:2 And he prayed unto the Lord, and said, I pray thee, O Lord, was not this my saying, when I was yet in my country? Therefore I fled before unto Tarshish: for I knew that thou art a gracious God,and merciful, slow to anger, and of great kindness, and repentest thee of the evil.
Here is how the conversation went for me.
So Jonah why are you fleeing Tarshish? Oh, I see you fled because you knew God was gracious! That makes sense… wait a second. No it doesn't! This knowledge should motivate you to run to Ninevah not from Ninevah.
In this small book (as far as word count goes) we learn about a seemingly outlandishly gracious God. Who will not only need to show grace upon those who will hear the message but will also show grace to the messenger along the way!
We are all motivated by our understanding of who we believe God to be. The question is in what direction does it have us running?