We are excited that you are checking out Vision Baptist Church! If you haven't already, let us know you're coming by planning your visit so we can know how to serve you when you come.
Service times
Sundays
9:30-10:15 AM – LifeGroups & Sunday School for Kids
10:30-11:45 AM – Morning Service
5:00-6:00 PM – Evening Service
Thursdays
6:30-8:00 PM – AWANA Clubs (During school year)
7:00-8:00 PM – Midweek Service
LifeGroups
In addition to our normal service times, we also have groups for kids to adults on Sunday mornings and during other times throughout the week. There's a LifeGroup for everyone!
Nursery
Vision Baptist Church has a nursery staffed and ready so you can drop off your baby or infant without any hassle. We provide childcare during all church services and Sunday morning small groups. Check-in begins 15 minutes prior to each church service.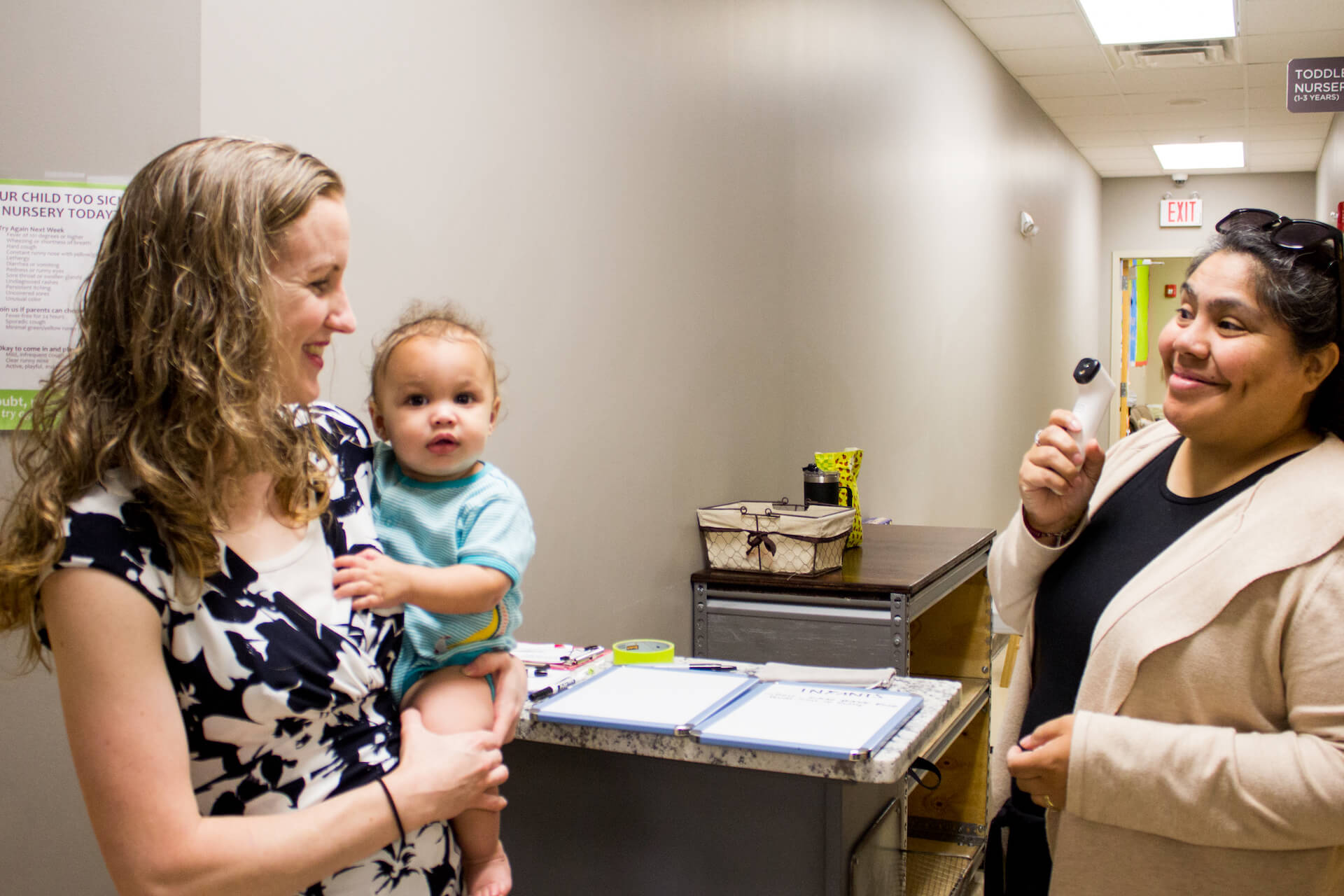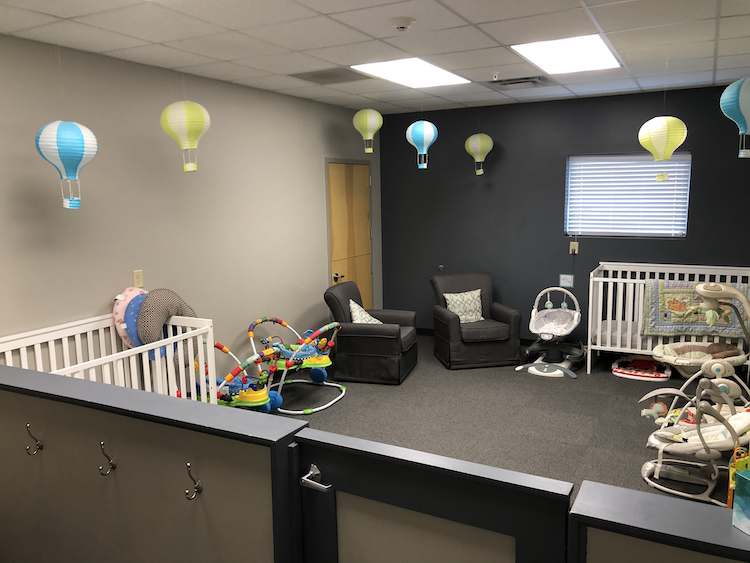 Parking
Guest parking is right in front of the main doors of the church. As you pull into the parking lot, take the first left and it will be on your right.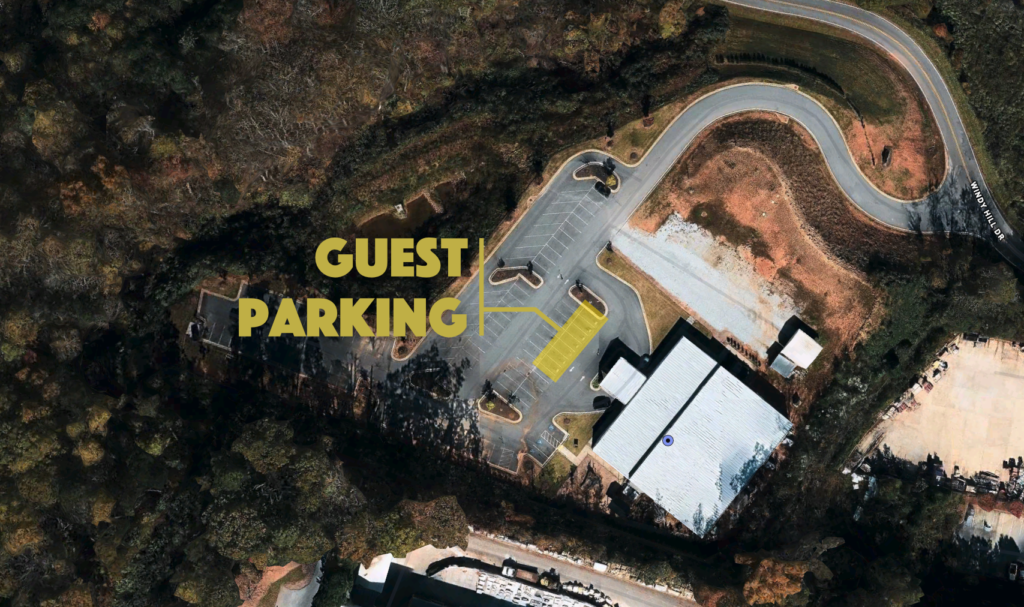 FAQs
What time are services?
Sunday School is available for all ages at 9:30 AM. Our morning worship service starts at 10:30 AM. We also have an evening service at 5:00 PM.
How do I get to Vision Baptist?
We're located just off GA 400 exit 12. Get detailed directions and a map to help you find us.
What should I wear?
At Vision Baptist, we focus on the heart more than the outward appearance. When you come to one of our weekend services, you will find people dressed in a wide variety of styles from as casual as jeans or shorts to as formal as suits and dresses. However, most people find themselves somewhere in the middle–most often wearing business casual. We do ask that people wear clothing that does not draw attention to themselves. We think that what you wear to church should not detract from the worship experience of others around you. We want all of the attention to go to Jesus Christ.
Where can I park?
We have reserved parking near the entrance for the disabled, as well as for visitors and senior citizens. As you pull up to the main entrance, we can even help you park your car for you if you need.
What are the accommodations for the disabled?
Vision Baptist Church is handicap accessible. Handicap-accessible parking is available near the main entrance. Hard of hearing assistance is available by asking an usher for a device that connects to the sound board. Our ushers can also assist with any special needs that you may have.
What is available for infants and toddlers?
We have a well-equipped nursery to care for your infants and toddlers.
What children's programs are available?
During Sunday School, we have classes for children from birth to 6th grade. On Thursday evenings during the school year we have AWANA for children from 2 years old to 6th grade starting at 6:30. Nursery provided for infants/toddlers at 7:00. During the summer, nursery is provided for our infants and toddlers with a class for ages 3 o 5th grade at 7:00.
What small groups or Sunday School classes are available?
A variety of small groups and Sunday School classes are available at 9:30 AM. Check the Ministries page for more information.
What happens when I get to church?
We have information just inside the main entrance as well as greeters that will give you a bulletin and assist you in getting to your class or into the service.
What do I do before the service starts?
If you arrive before the service starts, you will notice that our auditorium is filled with plenty of comfortable seats. There are no reserved seats, so you may sit anywhere. Many people will be greeting one another during this time.
What are the services like?
Services generally last about 1 hour and 15 minutes. Our worship services are a time of joyful worship and praise, with a variety of traditional songs provided by our choir and special groups. You can watch a service Video Archive to get a first hand look!
How will I know when to stand?
The pastor or the music director will ask the congregation to stand or sit. Generally we stand while singing and occasionally during times of public prayer.
How long is the service?
The worship services are usually 60-75 minutes.
What is the pastor's message like?
Pastor Trent gives Bible-based messages lasting 30-45 minutes. His messages are timely and applicable. You can listen to our past sermons.
Do you give public invitations at the end of the service? What are they like?
At the end of his message, Pastor Trent invites anyone who does not have a personal relationship with Jesus Christ to accept Him. This is also a time for personal prayer with God over changes we may need to make in our lives. Counseling is also available for spiritual needs.
Do I need to donate money when I visit?
Vision Baptist Church does believe giving is a Biblical principle and we do encourage it. However, our guests should not feel under any obligation to participate. As our guest, we would request that you would fill out a Guest Information card and we would ask you to drop it in the offering plate.
What happens after the service?
Several of our pastors are there to welcome you and answer any questions you may have.