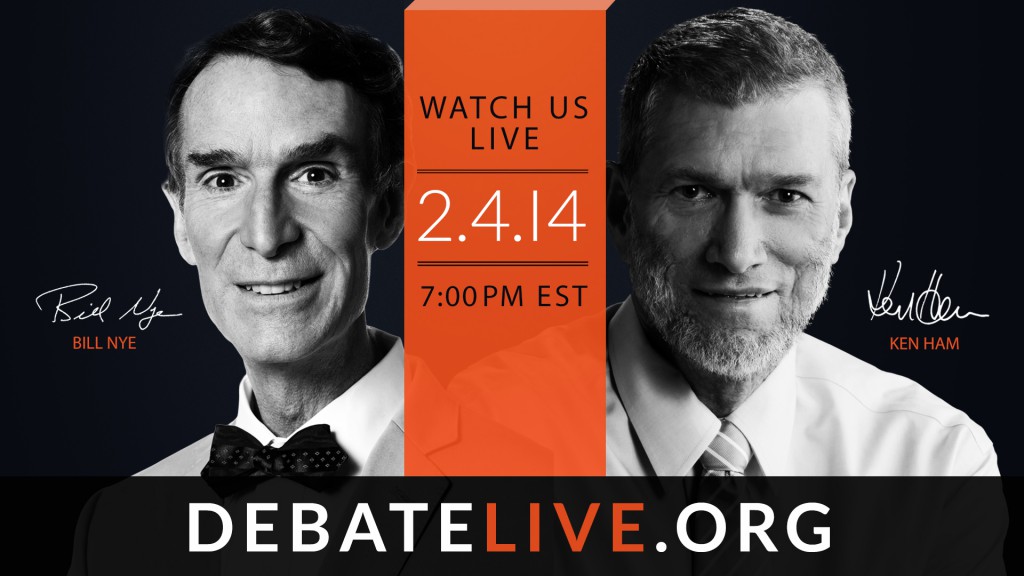 Join me (Trent), Ty, Santiago, and others as we watch this debate tomorrow night at the church. It starts at 7:00 pm but we are encouraging you to get there by 6:45 pm for some discussion and prayer. 100,000,000 people watched the Super Bowl last night. That is also the number of Americans that claim to Young Earth Creationist. However, we are considered outliers or a small minority by the media.
We are not coming to watch a debate to learn how to debate. We are watching a debate to be challenge and prepared as we pray for our friends and share the Gospel with them. There
will be discussions about this debate on Wednesday. We want to be prepared to speak about what we saw.