Bulletin for the week of May 18th, 2014: VISIONNEWS.May17
Another awesome weekend for the people of Vision Baptist Church! On Friday night we had two wonderful families be united through the marriage of Ben Mize and Kristen Pearson. Both are faithful servants in the church with terrific testimonies. They both are talented musicians. Ben has even learned spanish so he can minister in our church's spanish ministry. The highlight of the night was seeing Ben and Kristen gaze into each others eyes as they shared their vows. I must say though in second place was the having Wil Lanum cater the wedding. Wow! I miss having him here in Georgia with us for many reasons, his food is definitely one of them.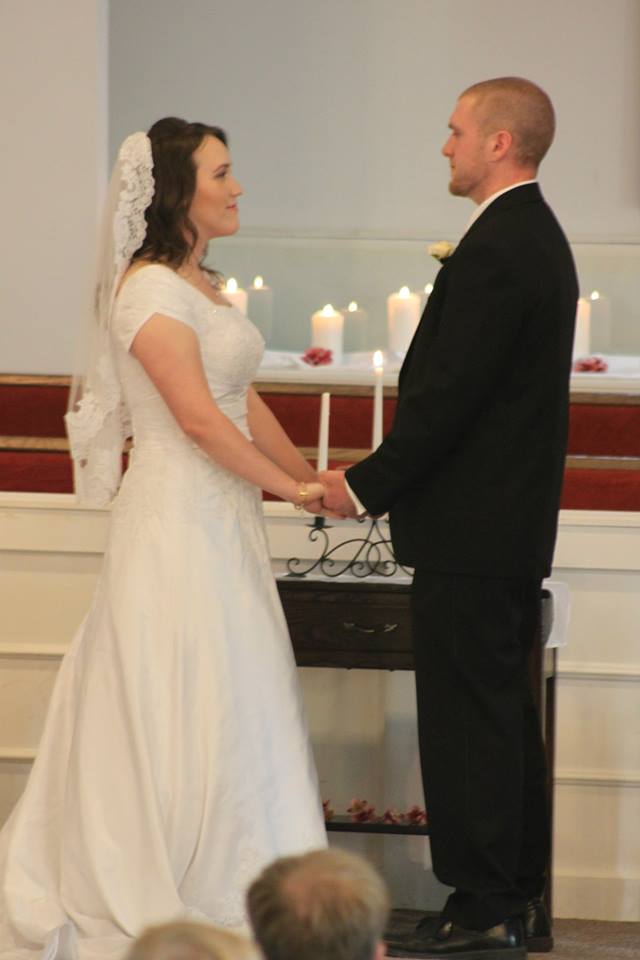 It was great to see Allecia Mellor with us on Sunday, visiting from Indiana. For old times sake she hung out in the Children's Church. She took this picture. We had 60 children in our two programs on Sunday. That doesn't even include the 18 in the nursery! I am so grateful for Pastor Robert and the team he leads to work with the children. Even though we are limited in our facilities we are not limited in how much we can care and prepare to teach the Bible to our children. This is shown week in and week out in this room.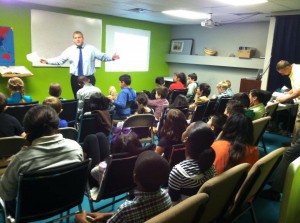 We all had a great time at Fowler Park after our morning service! We had around 220 in attendance on Sunday and I believe almost that many came out to the park for Friend Day. Chuck Littlefield and his volunteer crew seemed to have as much fun cooking the hamburgers as I did eating them. It was raining but that didn't slow us down any. In the words of Bret Johnson, "Even though the sun may not have shined on Friend Day yesterday the Son did shine on a young man who came with his friend. God is still in the saving business no matter what part of the world you are in!"
Sunday night we had a super special time praying for our three high school graduates! We are very proud of the young men that Patrick Clapp, Titus Mize, and Ben Thomas have become. All three of them love the Lord and desire to glorify Him with their lives. Pastor presented them with a Bible, we saw some funny baby pictures of them, then they men prayed over them. Please pray for these young men. We also recognized Rachel McCurry and John Pearson in their achievements of graduating from college. They both not only graduated but did so on the President's List (maintaining a 4.0 GPA)!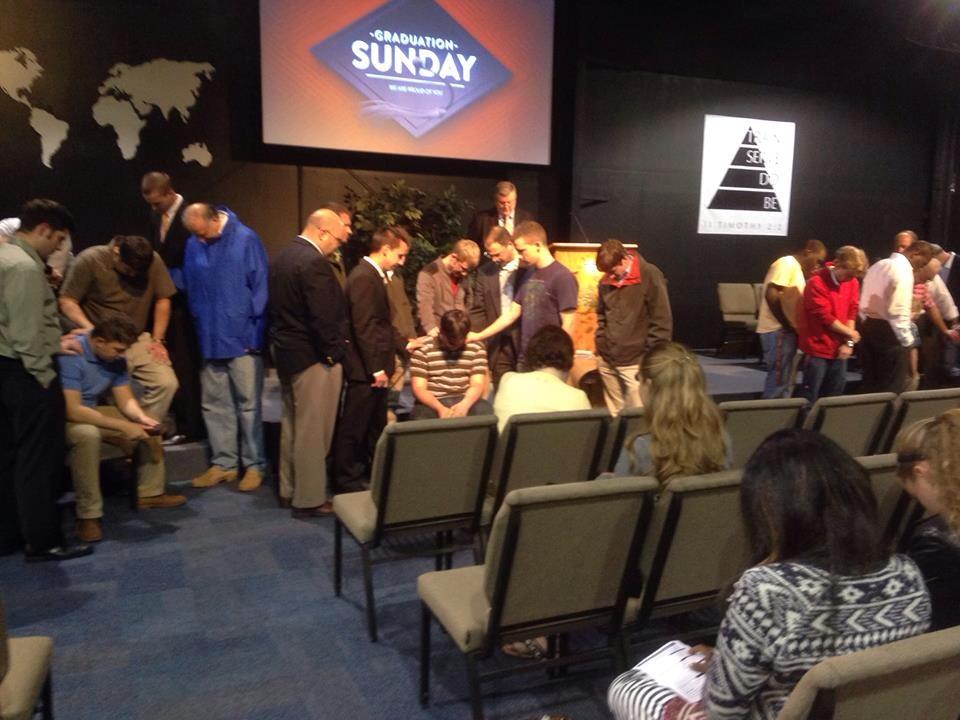 Pastor, as he always does, preached two solid messages. On Sunday morning he answered a very tough question from Matthew 6; What does our forgiveness have to do with His forgiveness? In the evening we saw "The Law and the Altar". We were reminded that the law was to prepare us to see our need to the altar and not a way to try to bypass it.