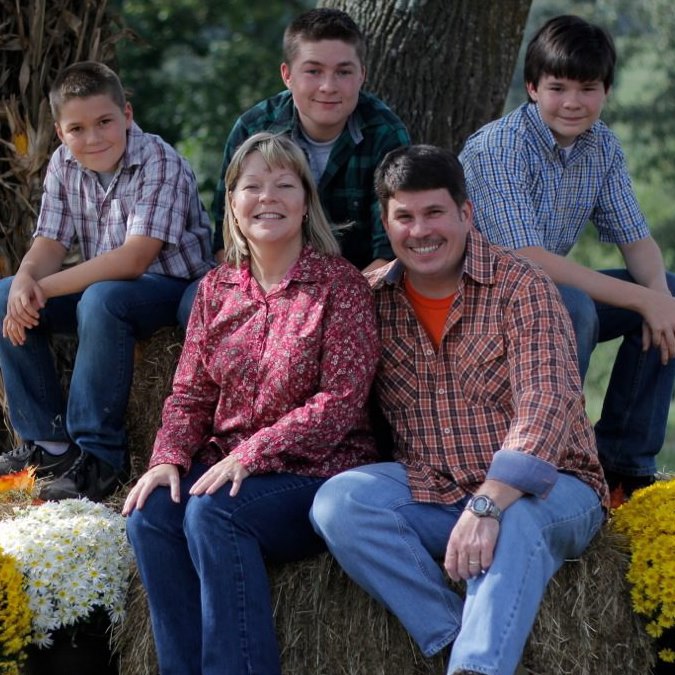 Mrs. Allison Clapp was a loving mother, wonderful wife, and a compassionate servant in our church. On Monday morning our church family was stunned and saddened by the passing of Mrs. Allison Clapp. What we have not been surprised about has been the outpouring of love from our church and the community. Allison has been a tremendous blessing to so many. Below you will find her obituary.
Allison Goggans Clapp of Cumming, GA went to be with her Lord and Savior, Jesus Christ on April 28, 2014. Born in Birmingham, AL she was the daughter of the late James Goggans and Martha Tracy of Pinson, AL.Allison graduated from nursing school at the University of North Georgia in 1995. She went on to achieve her Bachelor Science degree in nursing from North Georgia in 2010. She successfully completed her Master's Degree in Nursing at North Georgia in 2013, as a Family Nurse Practitioner. Allison was on the faculty of the University of North Georgia as Assistant Professor of Nursing. Prior to her faculty appointment, Allison worked with Cumming Pediatrics and Egleston Children's Hospital.

With her family, Allison had been a member of Vision Baptist Church in Alpharetta for seven years. She previously taught Sunday School at Fellowship Baptist Church in Cumming. She found great joy in mission trips to the Dominican Republic, Peru and Chile. Allison loved caring for her family, friends and all with whom she came in contact. She will be greatly missed.

In addition to her mother, Allison is survived by her loving husband, Jonathan Clapp of Cumming, GA; much loved sons, Patrick, Randy and David Clapp also of Cumming; sister, Susan (Ricky) Gambill and niece, Casie (Kevin) Carson of Pinson, AL; and nephew, Ricky James Gambill of Cumming, GA.Funeral services will be held at 11:00 am on Saturday, May 3, 2014 at Coal Mountain Baptist Church. Interment will follow at Sawnee View Memorial Gardens. A public reception will be held following the service at 1:00 pm in the Red Barn at the Cumming Fairgrounds. The family will receive friends on Thursday, May 1, 2014 from 6:00 – 9:00 pm and on Friday, May 2 from 12:00 – 9:00 pm at the funeral home.In lieu of flowers, the family requests that donations be made to the Allison Clapp Missions Memorial Fund 

Arrangements by McDonald & Son Funeral Home & Crematory, 150 Sawnee Dr., Cumming, GA 30040 770.886.9899
Amy Coffey, missionary to South Africa, wrote this beautiful tribute to Mrs. Allison. It expresses how so many of us feel about this wonderful servant of the most high God.