I really appreciate Hannah Shreve taking hundreds of pictures at the Our Generation Camp. When she gets time to sort through them and make some edits she plans to make them available for all of us to see! Here are a few picture taken and posted this week. I think it helps tell the story of what happened at the 10th Annual Our Generation Camp.
After each service we had a time of prayer in Missionary Led Prayer groups. The students would get help in making application to the Biblical truth they had been taught. Time was spent in prayer and worship to our great God. Watching these groups take place all around the gymnasium each night was one of the highlights of my week. I loved watching our teenagers pray with our missionaries.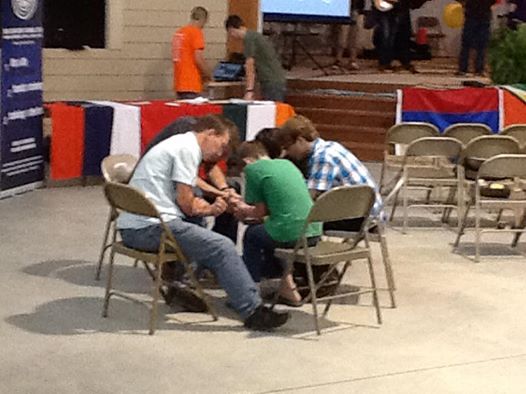 As you would expect every camp has it fair share of games. Dodgeball is always a crowd favorite. I really enjoyed watching our teeenagers play and even compete against our missionaries. This help create such a fun ad family atmosphere for our camp. It really helped our teenagers learn the names of our missionaries and that there were approachable people.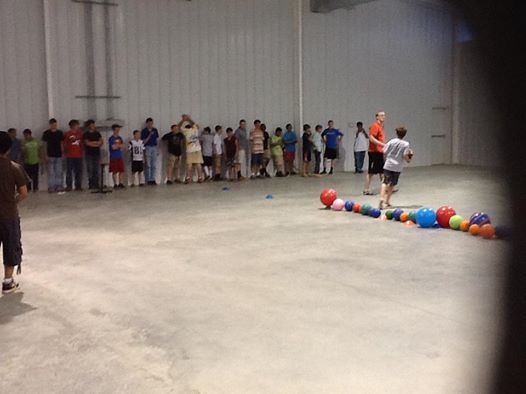 Our Pastor has a real gift for hosting interviews with out missionaries. Here in this picture you will see him questioning the Taube and Walz family. I am most certain there are sentences that were said by these heroes that will stick with our teenagers for decades. Such as Alicia Walz telling about growing up on a reservation and not having electricity until she was in middle school. She told her how Jesus did not ask her to give her life but gave her a life!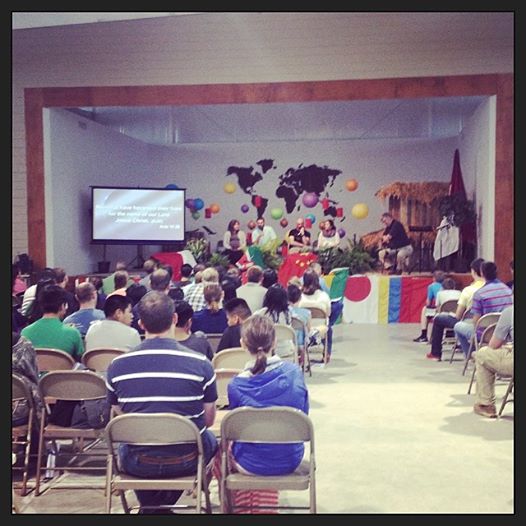 You cannot see it but this room is full of college age students! This is worth the price of admission for the college age students looking for practical training to get involved in missions. Pastor shot straight with them and they loved it! This is a testimony to our Pastor as well to the students who come.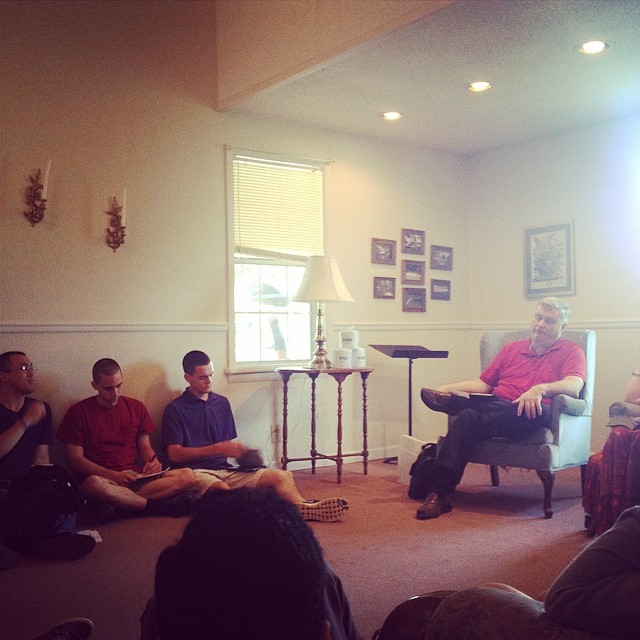 Typically seeing people get their nails painted would not be very exciting for me. However, when you walk into a room and see a bunch of teenage girls from your church laughing and talking with the wonderful ladies around the table it is. I believe some of the greatest moments, outside of the services, at camp came from non-programmed, informal times of just "hanging out" with the missionaries.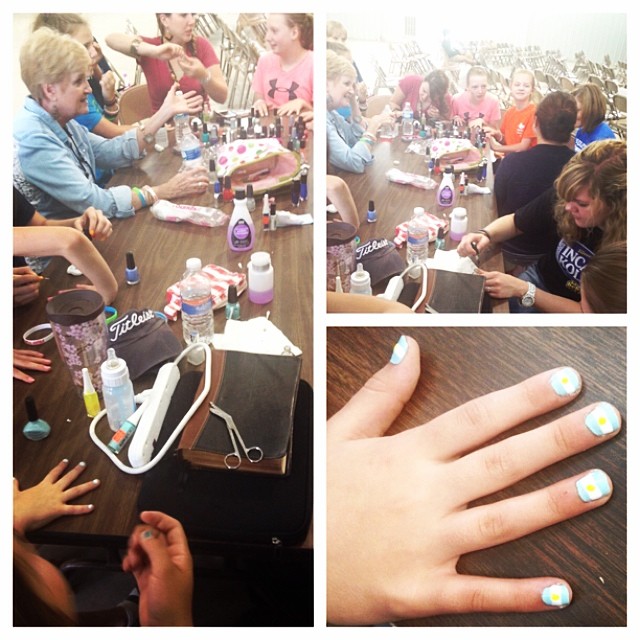 It was a sentimental week for many of us that were at the first camp ten years ago. It was great to be back at Sand Mountain where we had our first camp. Our teens had awesome attitudes and made the week just great for all of us! Thank you all so much that helped our teenagers go to camp. Thirty students signed the "Pledge" declaring they have changed their default setting in life from "stay" to "go". A few of those students were from our church. You will hear more about it in the near future.
Now.. like most of the others who went to camp I am go to bed early. I always leave camp with a heart full of joy and a body that needs some rest. I hope to see many of you out tomorrow for the Aim for Colombia Event! So much to do and so little time!