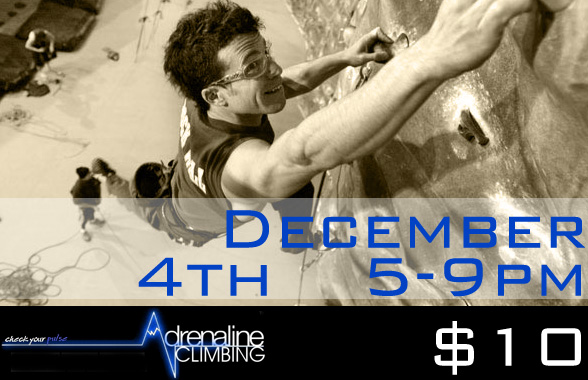 On December the 4th from 5 – 9 pm we will be taking the Students of Vision rock climbing at Adrenaline Climbing in Suwanee, GA. You can learn more about the company that provides this indoor rock climbing opportunity at http://www.adrenalineclimbing.com/. We hope your will mark your calendar and plan to have your teenagers and their friends at this activity!
Need to know info:
Cost $10 includes one slice of pizza.
We will leave the church at 5 pm and return at 9 pm.