Our church was really blessed to see the fruit of constant gospel preaching with six people baptized this past Thursday night. We are excited for each person baptized as they are moving forward with their Christian life!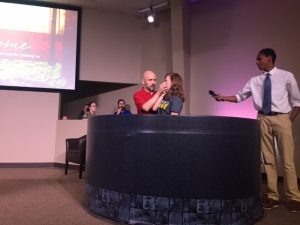 Abigail Cooke grew up as a missionary kid in Guatemala. She grew up going to church and doing all the spiritual stuff. But when she was 10 she realized she couldn't get to heaven by going to church. So it was then that she accepted Christ.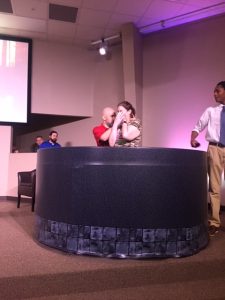 Katie Sollenberger started attending vision baptist church in October of 2012. It wasn't until the beginning of 2015 the preaching & teaching started to sink in & she felt unsettled. On Mother's Day of 2015 in the evening service while taking the lords supper she realized she hadn't excepted Christ like she thought she might have. That night she realized what Christ had done for her & gave her life to Him.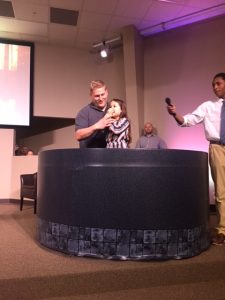 Marlo Jane Broadrick was driving home from church and asked her dad how she could be saved. He shared with her and told her how. She got saved that night.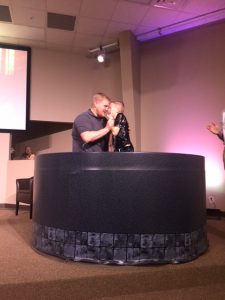 Broughton Broadrick's ,who was also in the same care that night as his sister Marlo, dad told him as they were driving home from church one night how he could be saved & there in the car they prayed and Broughton was saved!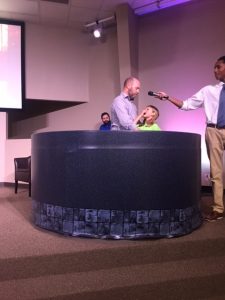 Caroline Penrod thought she was saved when she was little, until her older sister Olivia asked her her testimony one day and she didn't know what to say. Olivia explained that a testimony is how you got saved. Olivia realized there hadn't been a time that she could remember getting saved. So Olivia showed her some bible verses and Caroline realized she was a sinner in need of a savior and that night excepted Christ.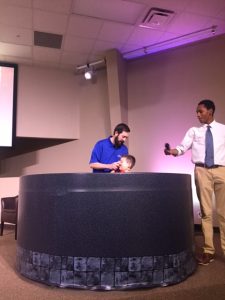 Thatcher Cornwell two years ago after family devotions he was scared if he was going to heaven or not. His dad told him how he is a sinner and how Jesus can save him. That night he trusted Christ as his personal savior.
We are excited to see God working though our services and through the families that attend our church. We can't wait to see all the blessings that God has in store for us this year!