This past Sunday night we had a newlywed couple and a young man who joined the church on our last Sunday night in our current building!
Mitch and Jacqulyn McCormack
We are very excited to have the McCormack family in our church. Mitch and Jacqulyn McCormack are a newlywed couple that have decided to move to train for missions. They both work as nurses, and are excited to get involved in serving with the church.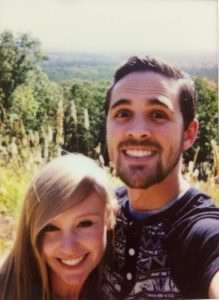 Andrew Wilder
Andrew has been attending the church and Our Generation Training Center for the past two years. He has lead our church's outreach ministry and is currently raising money for his six month internship with veteran missionary Kevin White in Bolivia.