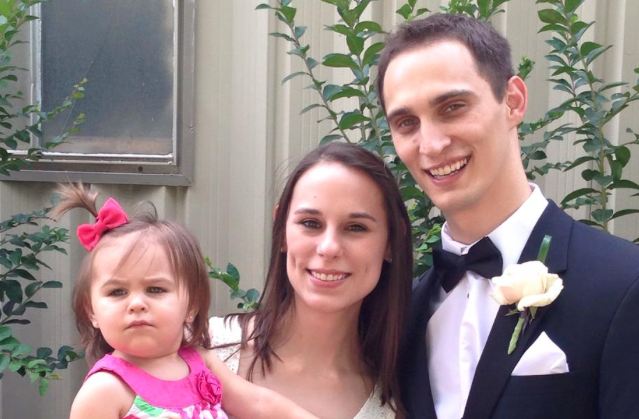 Join us on Thursday, December the 3rd as we will have Seth Austin preaching for us. His testimony of arranging his life around the gospel is a testimony to all. He shares the Gospel in and through his daily life. He deals with the daily pain brought on by cerebral palsy and spondylolisthesis.
Rather walking the halls of the Children's Hospital of Atlanta as a nurse or walking across the street to share the Gospel with a neighbor you will see he has a strong drive to help other. If you are around him for long, you will hear him say something crazy like "I am a full-time minister and a part-time nurse."
Seth and Jessica have a beautiful daughter named Claire. By the time you meet them in December they should have their second daughter named, Lily. Jessica is due at the middle of November. They live and serve in Kennesaw, GA.
We believe you will be encouraged from his testimony and from the Bible message he will bring. Remember we start at 7:00 pm on Thursday nights. Bring a friend that needs to be encouraged and join us on December the 3rd.