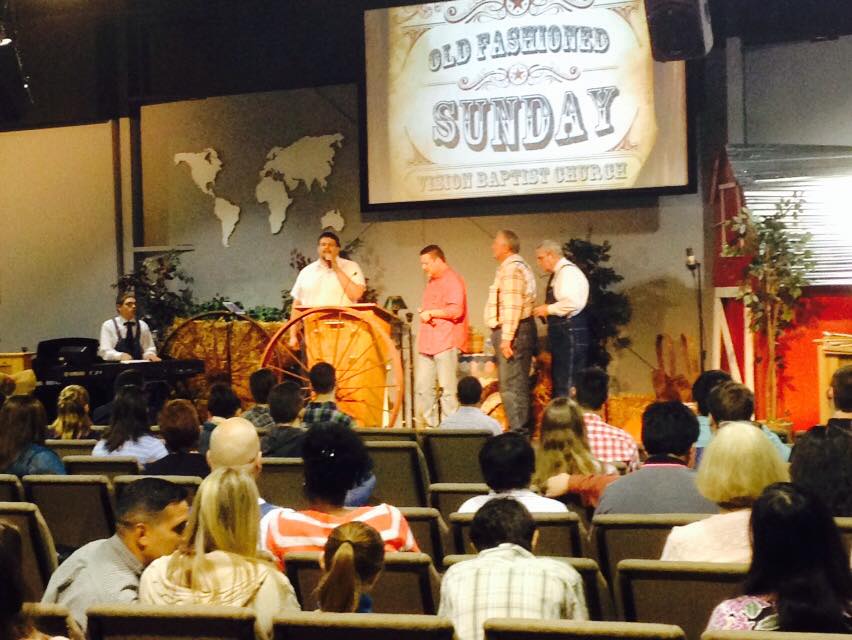 I never tire of going to church and worshipping our great God with the wonderful people He has sent to Vision Baptist Church! pastor preached two fantastic messages. In the Sunday morning service a man responded to the Gospel call! In the afternoon service it is often easy to get sleepy after such a great meal but the singing and intense sermon fought off the afternoon nap.
We were blessed by the singing of Stephen Evans and the Glorybound Quartet. I had been looking forward to hearing Stephen with the South Gospel group he is a member. It was not only great to hear them sing praise to our God but a real joy to get to know all of them.
As you can tell in the picture it was also our annual Old Fashioned Sunday. After the morning service we had a meal together. Those meals are not only extremely fun but it is great chance for people in our church to make new friendships and strengthen the ones they already have. Also it was great to have chicken from KFC.