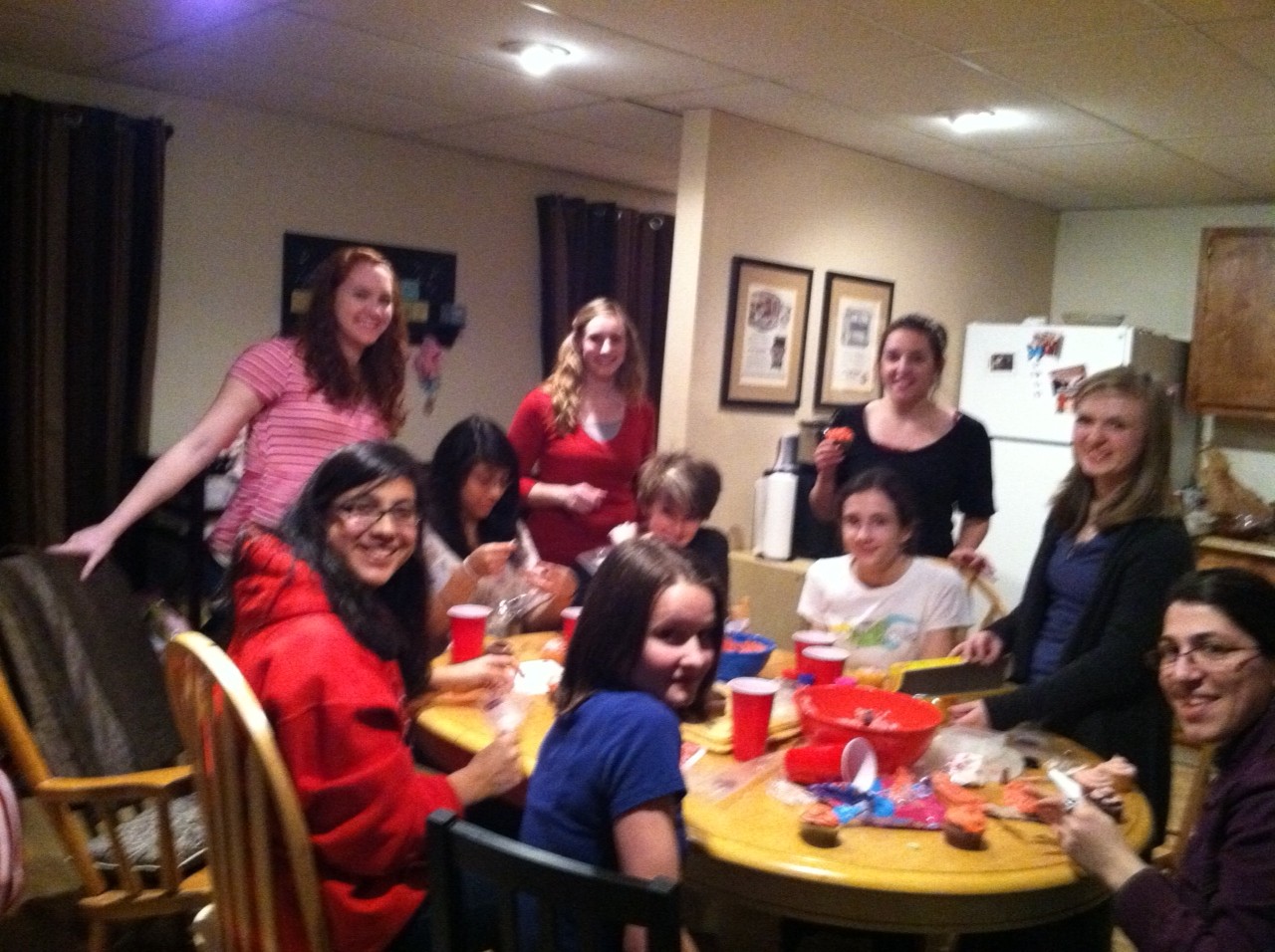 Being that our student ministry is called the Students of Vision it seems appropriate that when it is just girls they would be the Girls of Vision. Tonight some of the young ladies got together for Cheesy Valentine's Night with Amber Taube. They are making cards and just being goofy but godly girls. Stephanie stopped by, I wasn't invited, and said they are having a great time.
I just want to say how thankful I am for such wonderful youth volunteers. As the saying goes, "volunteers are not paid because they are worthless but because they are priceless". Amber is 8 month pregnant had has had a busy week but she has been excited about getting together with the girls. While Stephanie has been gone I have been talking with the Littlefields and some others about our teens running the Sweet Heart Banquet on Sunday night. Paul Taube loves and prays for our teens. He is always telling me some funny story that involves one of the teens. Ian Wilson has been helping on Sunday afternoon with [ET] Evangelism Training. Coach Elrod has been helping organize our discipleship efforts. I will stop naming names because, thanks be unto God, I could go all night.
I am thankful that the group of young ladies at the event tonight are being reminded that they are loved. They are loved by Jesus, their families, and the church! They do not need to go searching for love and acceptance. It has already be found. There is nothing cheesy about that!