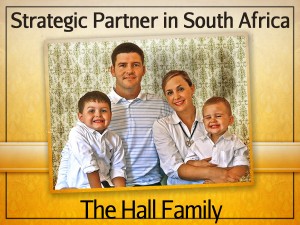 It is impossible for me to say anything negative about what God is doing in our lives and the ministry here in South Africa. He is always good! He is faithfully at work and great things are being done for His name sake.
Last night, we had our men's fellowship meeting between the four independent Baptist churches here in Port Elizabeth. We had a great group of men represented from each church and a convicting lesson on integrity.
The passing of loved ones here has proved to be a fruitful time to minister to people. Our churches get called on regularly to perform funerals for families in the community. We are one of the few churches who do not require the tithing record of the deceased to be checked before we will agree to do the funeral. The week or weeks before the actual funeral takes place is a time of prayer meetings. We go to the home of the family and preach, sing and pray for 1hour every night. The community has a high regard for the deceased (ancestor worship) so they will come to these meetings whereas they might not ever step foot into our church building.
Our people love these meetings because preachers get a ton of opportunities to preach, we have fellowship, and we see people come to know Christ as their Savior. At the last one we did we saw three come to Christ and they have been attending church faithfully since then. They are supposed to baptized on Sunday. Yesterday I was handed a letter asking our church to do another funeral and to begin prayer meetings tomorrow. Please pray for us as we give the gospel to this family and those from the community that come to comfort them.
We are in the process of beginning another church plant at the moment. Servants of Christ Baptist Church will be planted in an area called Soweto . Right now we are canvassing the area with thousands of c.d.s that give the gospel in Xhosa. We also provide transport to Madiba Bay for those that want to come. It has been a slow start but also very promising. We have had two come from this area and both have made professions of faith in the church service! Please pray for Lubabalo and Ntobeko as they are going out together to plant this church. It is a rough area and is going to take a lot of work to get something started there.
Next month, Pastor Sipho Bonga will be holding a charter service at Wells Estate BaptistChurch. This was the first church plant out of Madiba Bay Baptist Church. We are excited about what God is doing at Wells and the young men that God has put in that ministry. As you can tell planting churches doesn't happen overnight. That is a tragic fact because there are so many places all over South Africa that need a Bible preaching Baptist Church. That is why we would love for you to look into a new ministry called Voice to the Villages that is seeking to put solid Bible teaching (translated into the mother-tongue), in the remote areas that we may never get to. Check out this ministry at visionbaptistmissions.com/voice-in-the-villages. We are partnering with them and they are putting out great material for villages and small towns all over the world to receive. They need all the prayer and support they can get. Please check them out.
THANK YOU SO MUCH!
We will never be able to say it enough. We deeply appreciate your prayers and financial sacrifices for this ministry. Thank you so much!
Doing Our Reasonable Service,
Kevin, Corli, Clark, and Hudson Hall