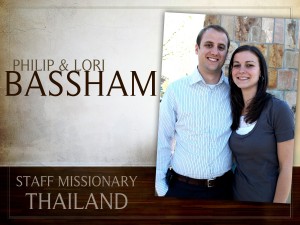 Deputation Update
After 10 months of deputation, we are now at 40% of our needed monthly support for Thailand! The first part of June, we spent up north in Indiana, Ohio, Kentucky, and then we came back south to meetings in Tennessee, North Carolina, and Georgia. We have now traveled over 37,000 miles on deputation and had meetings in 15 states. It has been fun to say the least.
Again the Lord has been blessing and bringing in support from unexpected places. Seems like the Lord wants us to be in Thailand as well, and that is encouraging!
Ordained to the Gospel Ministry
It was a great honor of mine to be ordained on June 23rd by my church and 15 other ordained ministers that sat on my ordination council. I am very glad that the Lord has put me into the ministry, called me to preach, and directed us to Thailand, and I count it a great privilege to have friends in the ministry that would demonstrate confidence in me by laying hands on me and commending me to the Lord.
Setup Fund
Our next step toward Thailand is rapidly approaching, and we are working at having enough for the big costs of moving permanently to the other side of the world. Any funds received that are designated toward our 'Setup Fund' will go directly toward these costs. If you would like to give toward that, just make sure you have it designated 'Setup Fund."
VisionTour Thailand 2012 Update
We currently have 27 people that have indicated strong interest in joining us as we take a trip to Thailand next year. One of our goals on deputation is to see more laborers raised up for the field, and we are praying that this will be something that the Lord will use to call more into the field of labor.
If you are interested in more information, go to projectthailand.net/trip.
Thank you for praying and supporting us. Pray that the Lord would use us as we travel and especially that he would raise up laborers for Thailand.
Yours for the Gospel in Thailand,
Philip and Lori Bassham