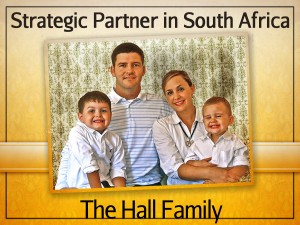 The last couple of months have been exciting to say the least. We have hosted another group and seen God do some incredible works!
A mission's team put together by my cousin, Mark Coffey, came over during the first part of March. Part of the team was from Victory Baptist Church and Vision Baptist Church in Georgia. The other half was from Tucson Baptist Temple in Arizona. Their pastor, Brent Armstrong, also came on the trip.
This group made a phenomenal impact on the local churches here in Port Elizabeth. We held a revival at Wells Estate Baptist Church to help strengthen this new church plant. The attendance was great and approximately 10 people made professions of faith. Pastor Sipho Bonga of Wells Estate Baptist Church was very appreciative for the help these people brought him and the people of his community. God definitely matured this group of believers.
The group also did a construction project. They actually put a finish on the inside of Wells Estate Baptist Church. It was just a tin shack with the same tin showing on the inside of the building. The church now has a nicely painted wood finish on the inside. It really looks great and cost less than $200. Thank you! They also helped to setup the outhouse for the church and clean up around the property. In all, they were a huge blessing to Wells Estate Baptist Church.
As a group, we were also able to give out over 4,000 gospel preaching c.ds. These were distributed all over the city and no doubt have been listened to in the homes of thousands of people by now. Our prayer is that fruit is still abounding because of this work.
What an impact this trip made on this city and the people who came on the trip!!!! If your church has never gone on a mission's trip you should really consider it. It will really impact all involved for eternity. Thank you Mark Coffey for putting this trip together.