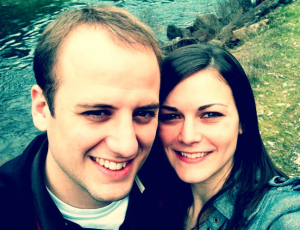 Survey Trip Report
The first couple of weeks of February we went on our survey trip and the Lord opened our eyes and opened doors as we traveled the country, talked with missionaries, and stood in the midst of darkness. Honestly, I felt overwhelmed at the enormous task of just the city of Bangkok. We stood at the top of a skyscraper and in every direction 40 storey apartments and offices covered the landscape as far as the eye could see.
At every corner, there is a spirit house and a shrine in every shop. Buddhism is everywhere. Churches are nowhere. The Satanic and demonic influence is literally everywhere.
Thank you to so many that helped us make this initial trip to Thailand. It was extremely beneficial along the road as we prepare to work there full time.
For more information and pictures go here:
http://projectthailand.net/blog/2011/02/07/day-1-in-bangkok/
http://projectthailand.net/blog/2011/02/12/bangkok-day-2-and-3/
Deputation Update

After 6 months on deputation, we are just over 28% of our support. Praise the Lord that we are currently even a little ahead of our goal by almost 3 months! The Lord is really blessing as we travel and we thank Him and all of those that have allowed us to come by and share our burden for Thailand and especially to those that have partnered with us.
Just in January, we had promised support from 7 churches, and February added at least 2 more.
This month we are scheduled to be in meetings 19 days of the month, so it should be a busy one as well.
Our Generation Leadership Camp

This May 30th – June 3rd is the Our Generation Student Leadership Camp for Ministry and Missions. If you know of a young person interested in being involved in ministry, there is no better or more helpful place that they could be. The emphasis is on ministry and leadership and how we can be better servants of the Lord as we seek to lead others to Him here and on the mission field. The cost is only $150 and will be at the Fort Bluff campground near Dayton, TN. Make plans to be there, you will not regret it.
Go to bcwe.org for more information.

Thank you for praying and supporting us. Pray that the Lord would use us as we travel and especially that he would raise up laborers for Thailand.