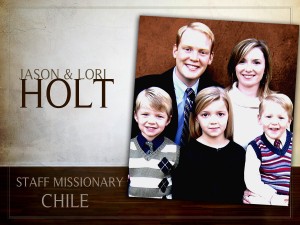 For the past few months, veteran missionary Jason Holt has been raising money in order to buy land on which to build churches all over Chile. This is his latest update:
With a donation this week for $505, our total has now grown to an even $24,000!! In just 2 months, God has tripled the amount of money given to Land for Churches in Chile. We are well on our way to reaching the $75,000 needed to fund this project.
Thank you for praying with us and for sacrificially giving! We are so thankful for all that you do for the ministry in Chile. Learn how you can have a part in this project!
Also, read about the best youth camp we've ever had and our missions emphasis VBS…