Celebration Sunday
March 20, 2016 @ 10:00 am

-

2:30 pm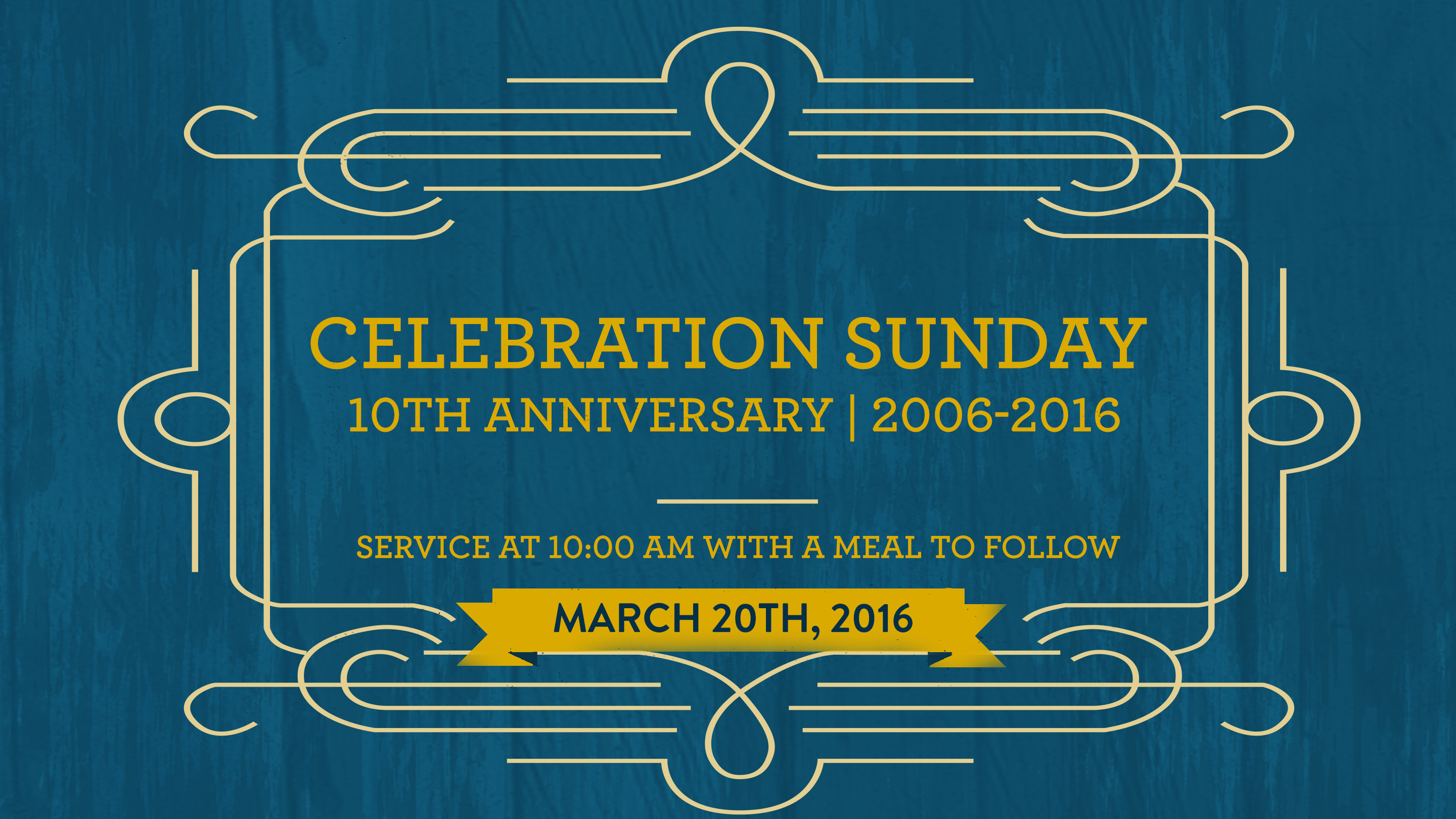 We will be celebrating 10 years as a church this March the 20th! God has blessed us tremendously and very much deserves our praise. This is a very special time for our church. It is a great time for us to remember some of the special memories we have made with our church family.
Schedule
We will meet at 10:00 AM in the auditorium. Our Adult Bible Fellowships will all be combined to allow more time for this special service.
After the service we will have a meal together. Their will be chicken (KFC), sides, and most importantly many memories shared around the table.
For our afternoon service we will be going to our new property! There we will have a time of dedication for the land and the future building. Further directions will be provided in the service on this morning.