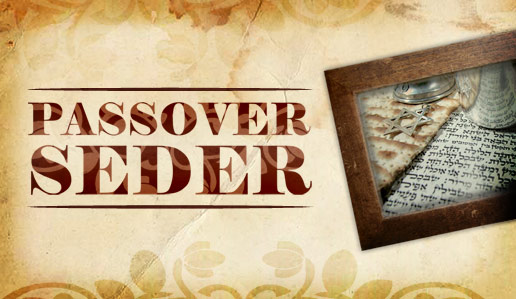 I know I could say this about every Thursday Night Service at Vision but it is especially true about this Thursday Night! You will not want to miss learning about "The Messiah in the Passover" as it will be taught by Sam Wilson, Missionary to the Jewish People. It will be an informative and exciting time as we get a better understanding of the meaning of the passover.
I will admit I had to look up the word "seder" when I heard that we will be learning about it. Here is a basic definition: The Seder is a ritual performed by a community or by multiple generations of a family, involving a retelling of the story of the liberation of the Israelites from slavery in ancient Egypt.
The service starts at 7:00 pm. Come early and take the opportunity to see many of the items that will be used in the demonstration. Our church has come to love Sam Wilson and his wife, Rhonda. They have a heart for Jesus and as a result have a love for the church and those who are yet to believe.