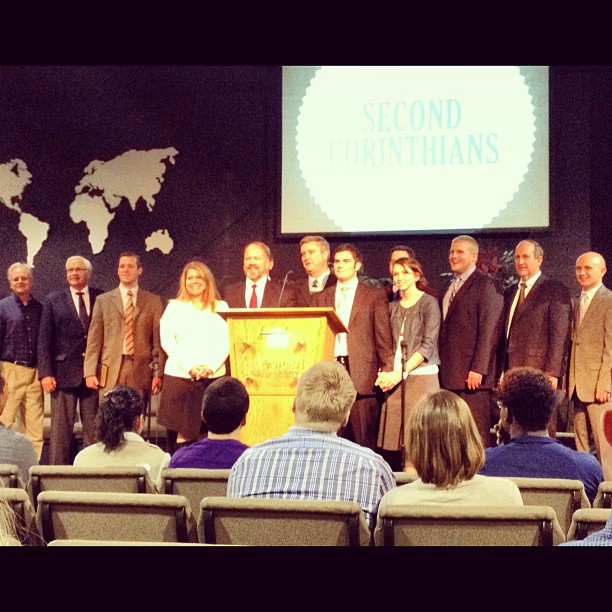 Last Thursday night, Vision celebrated a historic event as we ordained our first two deacons, Chuck Littlefield and Micah Rastelli. These men have filled the role of deacon long before we ordained them. Last Thursday night was our public acknowledgment that we have seen God working in their lives and that we know God has appointed them to this office in the church.
Chuck and Micah are what we desire to see as the beginning of a long line of strong faithful men working as senders at Vision to make sure we honor the Lord in our purpose as a church for many many years to come.
Thank you Chuck and Micah for loving and honoring the Lord with your lives and for serving Vision as our first deacons!