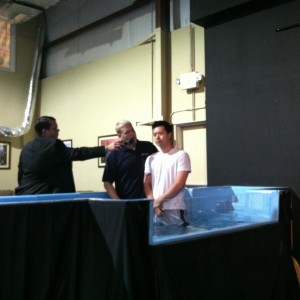 Thursday night, we had the blessing of seeing three people baptized.  This morning, that number grew to four.
Sky Chen, who accepted Christ earlier in July, was baptized this morning during our morning service.  Sky, who is from China, has been faithfully attending with his wife, Jennifer, and their young daughter, Jolette, and has been truly been growing in the faith.
We are extremely excited to see God continue to work in the life of this family.