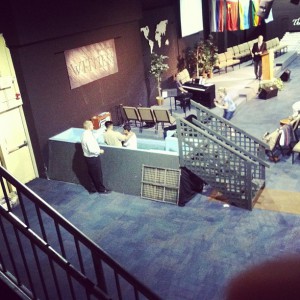 This Thursday night, we had the awesome privilege of seeing three people follow Jesus Christ in Believer's Baptism and joining our church.
Jahaziel Tremlay has been attending the church for several months.  He had been saved a few years earlier, but never followed the the Lord in Baptism.  We are excited to see what God will do through the life of this this young man!
Joseph Ewing is the son of Joshua and Elizabeth Ewing, missionaries to Chile sent out of our church.  He was saved in the spring of last year and chose to obey Christ in this first step of obedience.  Be praying for this fine young man, as he grows up in a foreign land, that God will use him in many ways!
Alicia Mansi began to attend our church a few months ago.  While attending, she heard the gospel for the first time and accepted Christ during one of the services.  We are looking forward to what she will be able to do for Christ in the years to come!