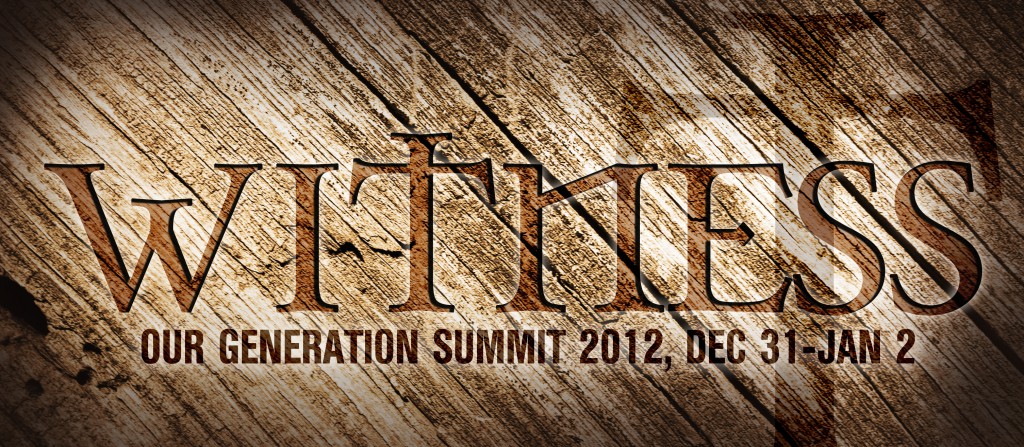 Acts 1:8 "But ye shall receive power, after that the Holy Ghost is come upon you: and ye shall be witnesses unto me both in Jerusalem, and in all Judaea, and in Samaria, and unto the uttermost part of the earth."
Whose responsibility is it to be a WITNESS for Christ? Your pastor? Your youth pastor? Missionaries around the world?
What about you? How can you be a WITNESS for Jesus?
By definition, a WITNESS is someone who is able to bear evidence or give proof. A WITNESS is able to do this because he has personal knowledge and experience about what he is testifying.
Now consider this: a Christian is someone who has personally experienced the saving grace of God in his life. He has seen God's hand at work, perfecting him and making him more like Jesus. He even has evidence, not only of how God has proven Himself over and over in his life, but also of how He has proven Himself in His Word. Thus, a Christian has more than enough proof and personal experience to be able to bear WITNESS of God to all the world.
This coming year, Vision Baptist Church and Our Generation will be focusing on our role as WITNESSES for Christ wherever we are and whoever we are. Join us at the Our Generation Summit in Pigeon Forge, TN from December 31-January 2, where we will hear from veteran missionaries, pastors, and other witnesses as they testify of Christ and share their passion to reach the world in our generation. This incredible winter missions retreat, which includes both group and breakout sessions, will challenge you with God's desire for all His children to be WITNESSES of His gospel.
For more details on this challenging missions retreat or to register, click here.