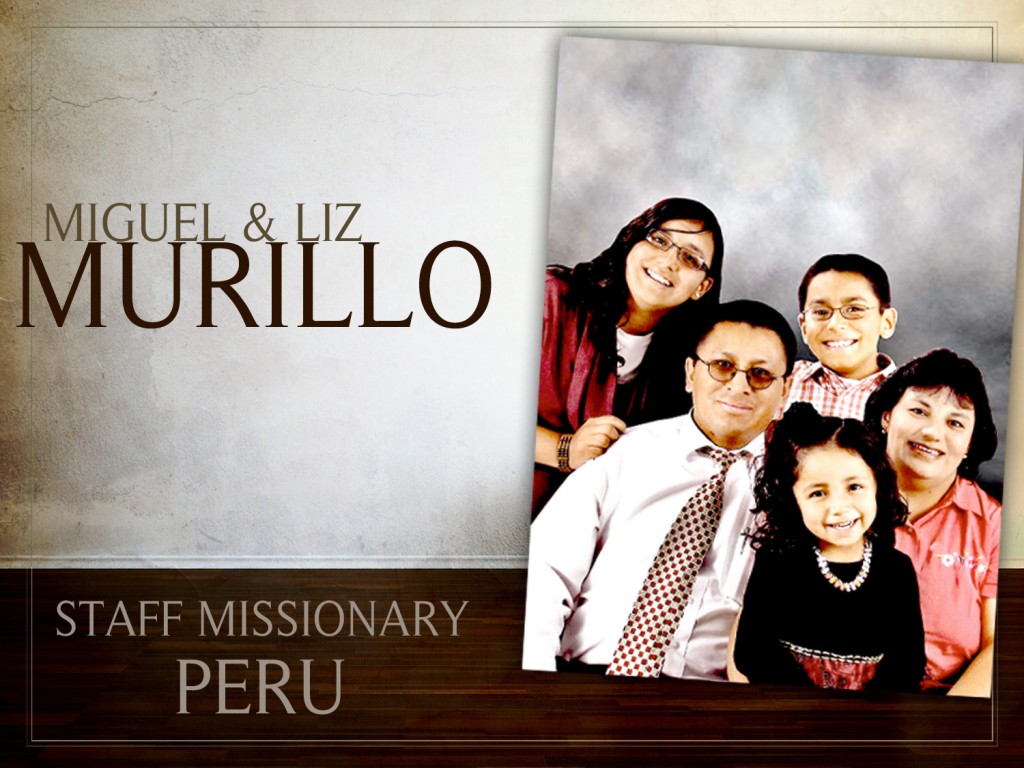 Dear Brethren,
I thank God for another month full of blessings of which you are a part of  by way of your prayers and faithful support.
From the 5th until the 12th of March, I was able to preach in the Mount Nebo Baptist Church in Maracay, Venezuela, where Pastor Gabriel Villahermosa, a former student from the Macedonia Baptist Seminary, works.  We spoke on the topic the Attributes of God as well as teaching the young people in his church that are preparing to serve the Lord in the ministry.
Hunter Baptist Church
This year there are ten brethren from our church that are preparing themselves in the ministry, as well as two young ladies that are taking extension classes.  I ask you to pray for each of them.  Additionally, the youth pastor, Alfredo Pari held a retreat with them in Sogay the 23 and 24th of March with 40 people in attendance.
On the 23rd of March, we held our marriage retreat with 20 people in attendance.  Many of them were young people both in age and in the faith.  I thank God for Pastor Luis Navarro who teaches and disciples this special group.
I thank God for our generous brethren as the grand total of faith promise exceeded 65% of our monthly payouts.  We continue to encourage the brethren to try and help more and more missionaries.
For Holy Week, we had an evangelistic program from the 5th until the 8th of April.  We saw many visitors.  Also, Pastor Alfredo Pari and the young people will hold a service in Sicuani, a city in Cusco on the 27th, 28th and 29th of April where last time 100 people attended, half of which were adults.  We hope that God can open doors and in the future open a new work in this place.
Christian School
We began classes on Monday, the 5th of March with more than 100 students enrolled this year.  We were able to begin repairs to the second floor and on Monday the 26th we held our first parents' meeting.  Do not forget to pray for the teachers who faithfully serve in this ministry.
Macedonia Baptist Seminary

On Tuesday the 20th, we begin our semester with 37 students, 16 of which are in their first year.  This year students came from different departments in our country–San Martin, Lima, Puno, Moquegua and of course, Arequipa.  I thank God for the help of each teacher and pastor who is 100% given to the work.
Esmirna Baptist Church
Last month, we held a baptism and in April we celebrated our 6 year anniversary.  It was on the same week as Holy Week.  These are days we have taken advantage of for evangelism, finishing on Sunday the 7th with a time of fellowship with all of the brethren as well as some baptisms.
We held a marriage retreat on Friday the 30th to which many people came who had recently placed their trust in Christ.  Additionally, the young people began an internet radio station on Friday nights in which we spoke about topics of interest to many of their friends.
Berea Baptist Church
We began the week with a family campaign with many visitors in attendance.  I ask you to pray for our midweek services as they will no longer be held on Tuesdays but on Wednesdays at 7 PM.  This will permit us to evangelize on Tuesday nights.  Brother Luis Ramirez was able to return from his trip to Argentina after almost two months.
I ask your prayers for:
Our Pastor's Fellowship.
The visit that I made to New Hope Baptist Church with Pastor Roger Puma to teach on the topic of missions.
The possibility of opening meetings in Tacna, a city six hours from Arequipa, on the weekends in a place donated by a family of the Open Door Baptist Church in Moquegua.
The wire mesh fence that we hope to place around the seminary.  There are various pastors and missionaries and former students that are giving free will offerings for this need.
God bless you,
Miguel Murillo