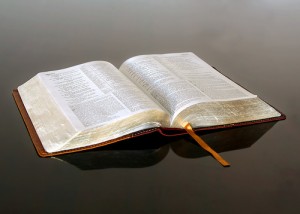 On April 12th-13th, Pastor Scott Tewell, senior pastor of Rosedale Baptist Church in Baltimore, Maryland, will be at Vision for our annual Bible Expo!
The Bible Expo is an amazing conference that focuses on expository preaching of the Bible.  Expository preaching is the presentation of biblical truth, derived from a transmitted thought, a historical, grammatical, spirit-guided study of a passage in its context, which the Holy Spirit applies first to the life of the preacher and then through him to his congregation.  We spend lots of time telling people that we believe the Bible. We preach about why we should preach the Bible.  But we very often don't really say what the Bible says.  The Bible Expo will help you to sharpen our skills and learn more how to preach the Word of God correctly.
Pastor Tewell has a lot of experience when it comes to expository preaching.  He began ministering to the dedicated group of Christians at Rosedale Baptist Church in 1997.  Since then, God has marvelously blessed and multiplied the congregation from under 200 to over 1500 in attendance weekly as he sought to honor and glorify God through chapter by chapter and verse by verse teaching.  In 2010, Pastor Tewell finished teaching through his 59th book.
You do not want to miss this Bible Expo, as Pastor Tewell will be sharing his experience and wisdom with us.  Join us April 12-13th for our Bible Expo.  Below is a schedule for the two days:
Thursday
2:00 Session One
3:00 Session Two
4:00 Session Three
5:00pm – Break for Supper
7:00pm – Evening Service
Friday
9:00am – Session Four
10:00am – Session Five
11:00am – Session Six
12:00pm – Session Seven