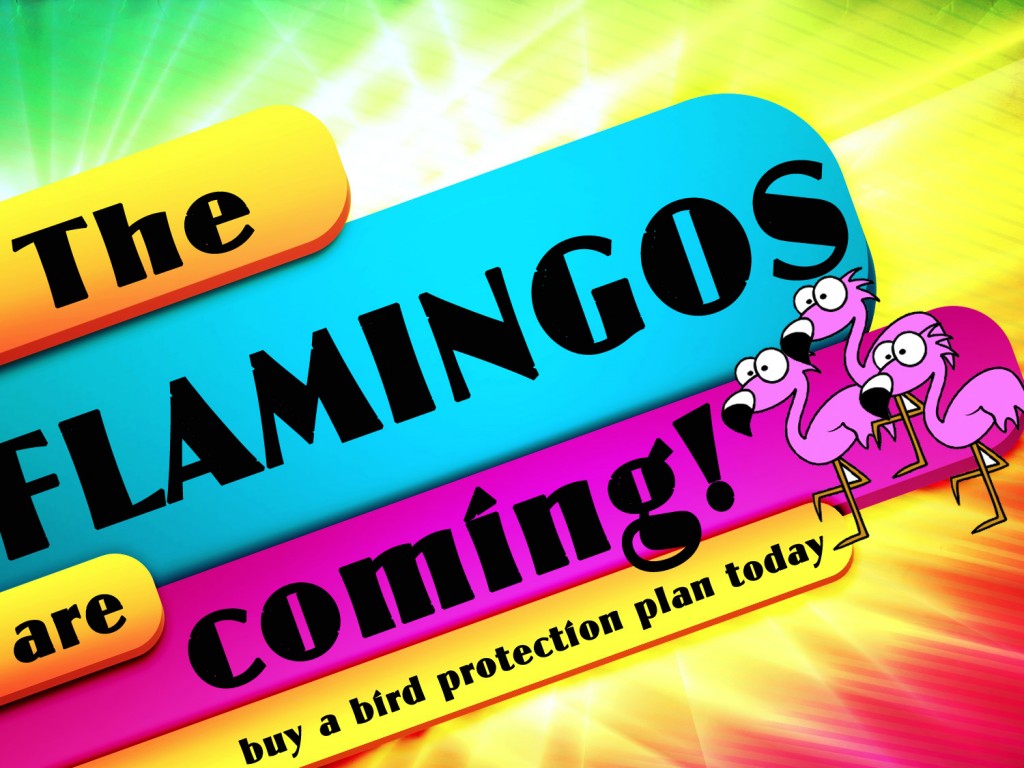 We have been warned for the last couple of weeks that a large number of pink flamingos would be migrating into our city. It is an unprecedented act by these birds (except for when we did this fundraiser three years ago) to land in North Fulton and Forsyth County. The Students of Vision (youth ministry) have been planning for this day and have organized into a Flamingo Removal Crew.
If they land in your yard contact us immediately. The birds are even curdious enough to leave a form at our house so you can get in contact with us. (They get a small commission on it). Also, the birds have a working agreement with our teenagers to land in designated lawns.
We are in the process of finding lawns for the birds to land. If you have a friend with just the perfect yard to hold these birds for a day or two please let us know. You can fill out a form online here.
Also, as a service to the community the Students of Vision will be selling Flamingo Protection Insurance before and after the services at Vision Baptist Church. Just look for our table and our salesman in a long pink sports coat. (Suggest donation $10)
We knew the birds where coming but had no idea they would choose to land first in our Pastor's yard. It is truly a shame that he was out of town when we sold insurance. I would have tried to stop it but these birds have a mind of their own.
Here is aPublic Service Announcement made by the Students of Vision after we realized the birds had landed in Pastor Austin & Mrs. Betty's yard. We have sent a crew over to help them out.