We would all like to go to heaven, but is that enough?
Each person is unique and sees life from his own perspectives! However, we all know that one day our lives on earth will end. Is everyone going to heaven? Can a person know his eternal destiny for sure?
Take a moment right now and ask yourself two important questions.
If you were to die today are you 100% sure that you would go to heaven?
Suppose you were to stand before Jesus Christ and he were to ask you, "Why should I let you into heaven?" How would you respond?
I've tried to live a good life.
I am a church member or attender.
I've been baptized.
I remember a day when I trusted Jesus Christ as my Savior.
The Bible is clear! You can know your eternal destiny for sure!
"These things have I written unto you…that you may know that ye have eternal life" (1 Jn 5:13)
Most people have never had the opportunity to read or hear in a clear and concise form what the Bible says about eternal life.
The following truths are taken from the New Testament of the Holy Bible.

We Are all Sinners
"For all have sinned and come short of the glory of God;" (Romans 3:23)
We are sinners by birth
The Bible says in the book of Romans that sin began with the first man, Adam.
"Wherefore, as by one man sin entered into the world, and death by sin; and so death passed upon all men, for that all have sinned." (Romans 5:12)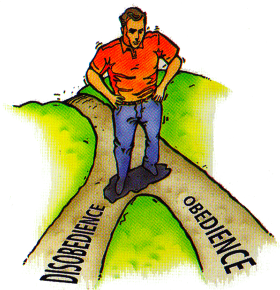 Adam disobeyed God. The sinful nature of Adam was then passed on to every person born thereafter. Every one of us inherited the sinful nature of Adam.
We are also sinners by choice.
The Bible says in James 4:17 "Therefore to him that knoweth to do good, and doeth it not, to him it is sin."
We sin by choosing to do wrong. All of us are guilty of choosing occasionally to disobey God in action, attitude, or thought.
Do you realize that you are a sinner?
The Payment for Sin is Death
"For the wages of sin is death" (Romans 6:23)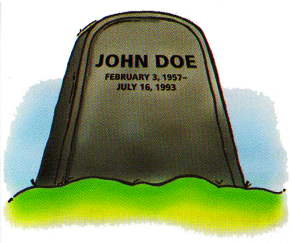 Death is a reality that we all must face. We can face death with confidence if we have the assurance that we will spend eternity with God in heaven.
We need to understand two things about death:
Physical death is when we cease to physically live on this earth.
"And as it is appointed unto men once to die, but after this the judgment." (Hebrews 9:27)
Spiritual death is referred to in the Bible as the "second death." If a person dies without receiving God's gift of eternal life, he experiences the "second death," or eternal separation from God.
The Bible reveals this in Revelation 20:14-15,
"And death and hell were cast into the lake of fire. This is the second death. And whosoever was not found written in the book of life was cast into the lake of fire."
Do you realize that if you do not receive God's gift of eternal life, you will spend eternity separated from God?
Jesus Died for You
"But God commendeth his love toward us, in that, while we were yet sinners, Christ died for us." (Romans 5:8)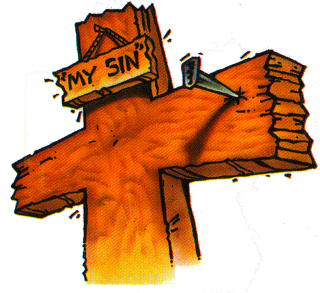 Jesus never sinned, but he took your sin on Himself. He died in your place to pay the price (wage) for your sin.
"For he hath made him to be sin for us, who knew no sin; that we might be made the righteousness of God in him." (2 Corinthians 5:21)
Not only did Jesus die on the cross for you, but He was buried and rose again three days later.
"Christ died for our sins according to the scriptures; and that he was buried, and that he rose again the third day according to the scriptures." (1 Corinthians 15:3-5)
Do you believe that Jesus Christ died for you on the cross and rose again the third day?
You Must Receive Jesus Christ by Faith
"That if thou shalt confess with thy mouth the Lord Jesus, and shalt believe in thine heart that God hath raised him from the dead, thou shalt be saved." (Romans 10:9)
Jesus died on the cross to pay for your sin, so that you could have eternal life (heaven). So, the logical question is, What must I do to receive the gift of eternal life?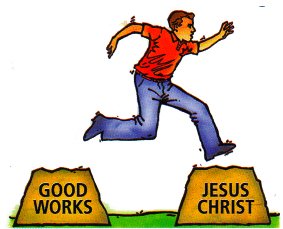 First, you must stop depending on your own effort, good deeds baptism, church membership or any other "good work." The Bible syas that salvation is received by faith in Jesus Christ alone, and not by good works!
"For by grace are ye saved through faith; and that not of yourselves: it is the gift of God: not of works, lest any man should boast." (Ephesians 2:8-9)
What have you been depending on to get you to heaven?
Second, you must put your faith in Jesus Christ alone. Believing on Jesus Christ is transferring your trust from self-effort and good works to trusting Jesus Christ alone for salvation.
"For with the heart man believeth unto righteousness; and with the mouth confession is made unto salvation." (Romans 10:10)
What do we all have in common? We all would like to go to heaven.
Do you believe that faith in Jesus Christ alone is the only way to heaven?
Would you like to receive Jesus Christ as your Savior today?
Right now, wherever you are, sincerely pray a simple prayer like this. Prayer is the way we express the desires of our hearts to Jesus.
"Lord Jesus,

I recognize that I am a sinner and deserve to go to hell. I believe that you died on the cross and paid the penalty for my sin. I believe that you arose from the dead three days later.

Lord, I am no longer depending on my own good works to give me eternal life. Instead, I am placing my faith in you alone to forgive my of my sin and to give me eternal life. Thank you Lord. Amen."
If you have just received Jesus Christ as your Savior, please contact us so that we can help you learn more about this new life that Jesus gives.