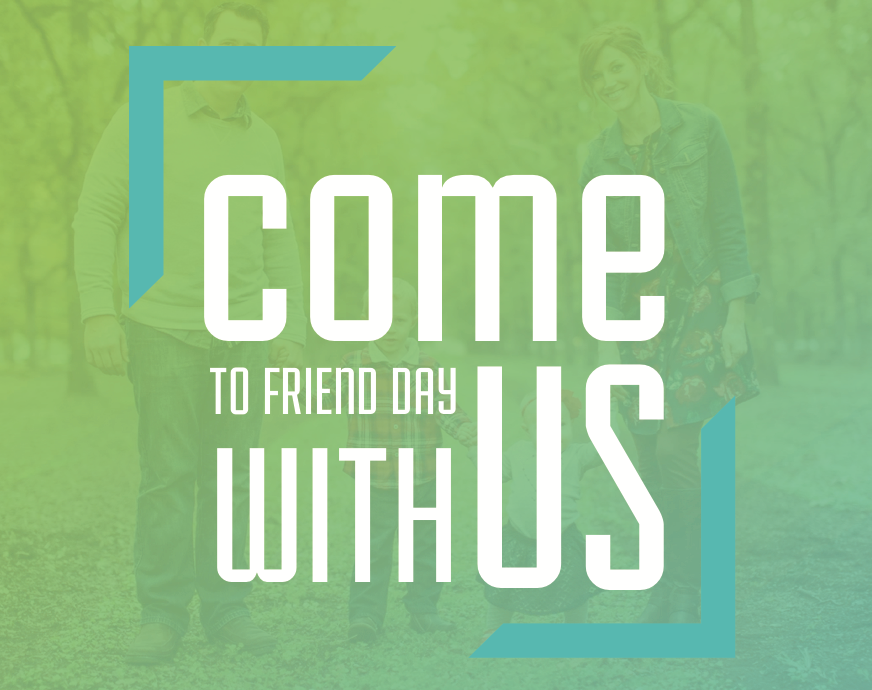 The Bible gives us a great deal of teaching on friendship. One thing we can see very clearly in life and in the Scriptures is that friendships are a gift from God! We look forward to an awesome day with our friends on Sunday, May the 7th!
There are many ways you might have received an invitation to this event! You might have been handed an invite from a friend, saw it on Facebook, received a phone call, received it from a person who right now is a stranger, or you might have simply landed here by Google. Whatever the case may be, we are thankful that God is allowing us to make new friends.
We have a fun-filled day planned. Here is the basic schedule for the day: 
9:30 am LifeGroups for all ages! Here is a list of all our classes. 
10:30 am Worship Service. We are currently in a series in the book of Mark!
12:00 pm Lunch & Field Day at the Union Hill Park (Directions to Union Hill Park). We will have hamburgers, hotdogs, and many sides. There will be a skating rink available, so please bring your skates. We will have many different activities that will be fun for all!
We would love to know if you will be able to join us. We would like to send you a reminder on the weekend of the event. It would also allow us to be best prepared for your visit.