If you are looking for answers, you have come to the right place. But first, a disclaimer.
Whether you are a millionaire, drug addict, nurse, or just an average Joe, you've got problems. While our church can't fix your problems, we know somebody who can.
No matter why you are looking, let's get to the root of your problem. Your problem is internal.
Sin
Sin is an ugly word; it isn't a word that we like. Sin is something that we are all plagued with. Sin is a transgression of the law (1 John 3:4). We have sinned when we have broken God's law. Not just any law, but God's law.
Have you ever lied? Have you ever looked at pornography? Have you ever stolen something (even something small like an eraser or pen)? If you said yes to any of those questions, then you have sinned against God.
Just because you do something good afterward does not take away the sin that you have done. What's done is done, and you cannot do anything good enough to undo your sin. No matter how good you are, everything good you try to do looks like dirty rags to God (Isaiah 64:6). What we get for our sin is death. Not just going to the funeral home, but eternal torment in Hell.
The only solution for our sin problem is if a perfect substitute dies in our place. Since all men have sinned (Romans 3:23), no ordinary person can die in your place.
The Solution
At this point, we have a problem and no solution. That is, no solution of our own to offer. But God has provided a solution.
What if God, in His perfection, decided to die in your place? What if He died as your substitute so you wouldn't have to?
He has.
The Savior
Jesus Christ, God in the flesh, came to die in your place. He was perfect and lived a sinless life. Jesus' specifically came to this world to die in your place.
You have probably heard many analogies about how to get to Heaven. Some people say, "all roads lead to Rome" and try to make that mean all religions will lead to heaven. This is not the case.
Acts 4:12 says this: "Neither is there salvation in any other: for there is none other name [the name of Jesus] under heaven given among men, whereby we must be saved." Jesus Himself said "I am THE way" (John 14:6).
Jesus is the Savior of the World, and He is the only one who can save you.
The Step
Jesus paid he price for your sin and is offering you the free gift salvation. But just because Jesus died doesn't mean you are saved. Unless you believe that Jesus died for YOUR sin in Your place and that he alone is the way of salvation, you will spend eternity in hell because of your sin.
Don't let anything hold you back from trusting that Jesus paid for your sin. All the lies, all the deceit, all the sin is what He came to take away. Will you believe that He died for your sin? Will you believe that He died in your place? It's time that you stop trying to make yourself a good person. If you could succeed, then you wouldn't be here for answers.
Friend, the Bible says, "God so loved the world, that he gave his only begotten Son, that whosoever believeth in him should not perish, but have everlasting life. For God sent not his Son into the world to condemn the world; but that the world through him might be saved. He that believeth on him is not condemned: but he that believeth not is condemned already, because he hath not believed in the name of the only begotten Son of God."
What a shame it would be for you to come here looking for answers, and walk away with none. The answer to your problems is that you have not believed in Jesus. If you turn from Him, you are condemned already. You may have heard it before, but Jesus is the answer. Will you Believe?
---
[one-half-first]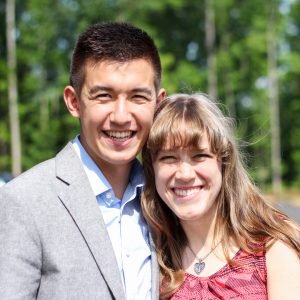 [/one-half-first][one-half]
I'm so glad you came to find answers today. My name is James and our family lives in your community here in Alpharetta. If you would like to learn more about the Bible or Jesus, please feel free to call or text me. My number is (470) 278-7415.
Another way to learn more is to visit our church. Small-group Bible studies meet at 9:30 on Sunday Morning, and there are also three different worship worship services you can attend (Sunday 10:30 am, 5:00 pm, Thursday 7:00). See you there!
[/one-half]