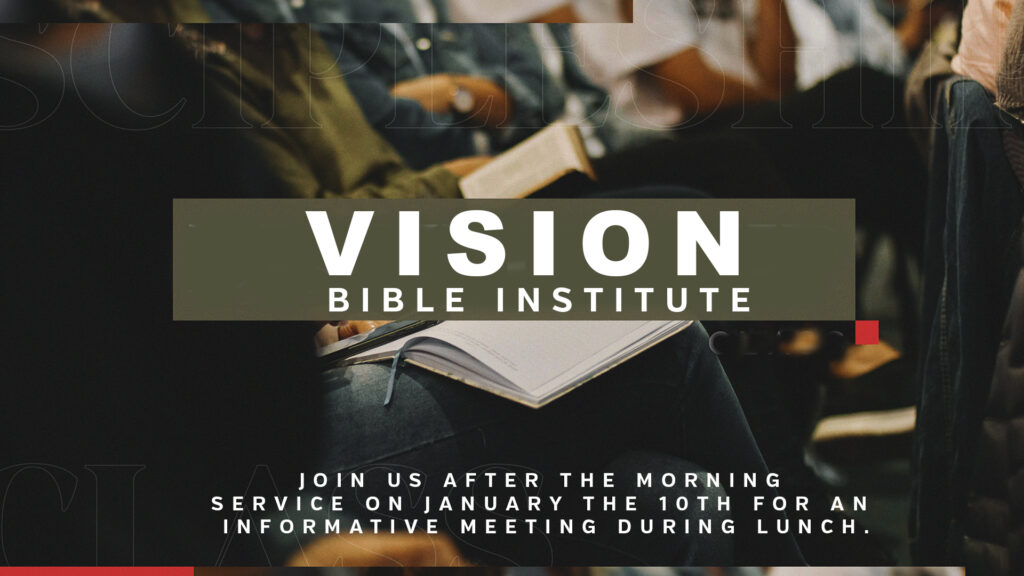 Join us January 10th
We are inviting all former, current, and prospective to informative luncheon on Sunday, January the 10th. We are so encouraged by the commitment of so many in our church to get involved in the Bible institute. At our luncheon we will give some information about the next semesters and the semesters to come.
You will not want to miss this exciting time at VBI. Please, register below. Childcare will be available. Please let us know if you have any question.