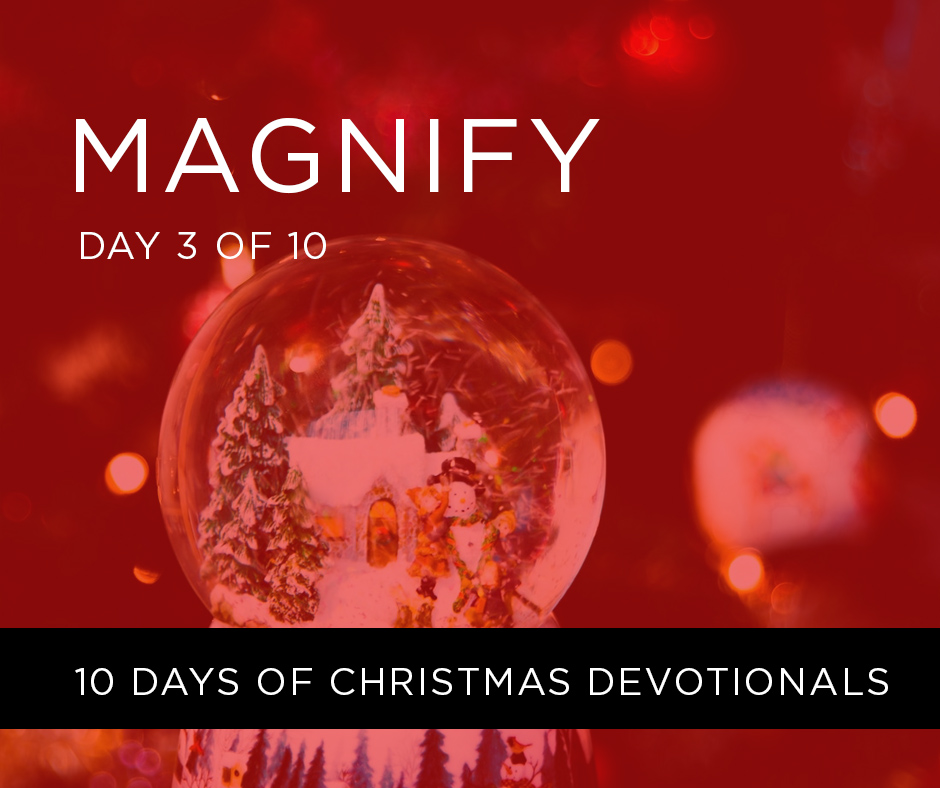 46 And Mary said, My soul doth magnify the Lord, 47 And my spirit hath rejoiced in God my Saviour. 48 For he hath regarded the low estate of his handmaiden: for, behold, from henceforth all generations shall call me blessed. 49 For he that is mighty hath done to me great things; and holy is his name. 50 And his mercy is on them that fear him from generation to generation. 51 He hath shewed strength with his arm; he hath scattered the proud in the imagination of their hearts. 52 He hath put down the mighty from their seats, and exalted them of low degree. 53 He hath filled the hungry with good things; and the rich he hath sent empty away. 54 He hath helped his servant Israel, in remembrance of his mercy; 55 As he spake to our fathers, to Abraham, and to his seed for ever. Luke 1:46-55
Notice what Mary says in this passage in verse 46, "My soul doth magnify the Lord". Can you imagine what is going through the mind of this young lady? Just earlier she was told that she was carrying the Messiah from the angel Gabriel. She was told that the child she had in her womb was to be called the Son of God. She was told from the Lord that she was highly favored and blessed among women. She was told that the impossible happened to her. That she being a virgin was to be carrying a child, that the Holy Ghost placed a child inside of her. She, in her low estate, was regarded by the God of all the world. The hope of all Israel now was resting in the womb of a lowly handmaid. And that knowledge made the soul of Mary give honor and glorify the Lord. 
Christmas is not about family, gifts, parties, bonuses, or even Mary. Christ is all about God regarding the low estate of mankind and sending the Son of God to take away the sins of the world. Today, meditate on that. Give honor, praise, and worship to the Lord. Today, Let your soul magnify the Lord.