Bulletin for the Week: VISIONNEWS:06-15-14
We had an awesome Father's Day together! We gave out a small gift to 35 dads that were with us in our services, english and spanish. Pastor continued our series in Matthew in the morning service as we were reminded that "No one is too far from God" from Matthew 8:1-17. In the evening we continued in Exodus 25 and saw a "Pattern of What Happens in Heaven" concerning giving. You can watch to both sermons here.
We had two baptisms yesterday. In the morning service Kamerine Richardson encouraged our church family by her public profession of her faith through baptism. Her mother, Kami, also joined our church membership as well! Here is a a testimony by Kami about how God has been working in her families life while attending Vision. It is very exciting to see God working in and through this family!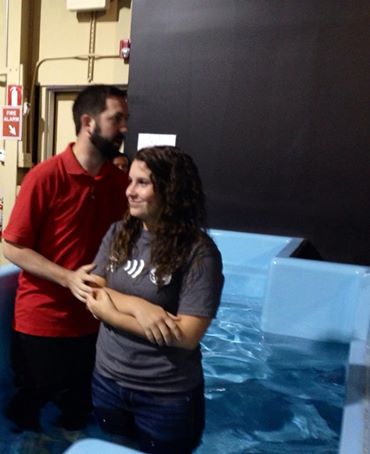 In the evening service Daniel Mize followed our Lord in believer's baptism. It was great to see how much support he received from his grandparents who travelled to be at the service. He is a great young man and even at a young age shows a tender heart for the things of God. Here is a short testimony by Daniel we showed before his baptism.
Also Deacon Micah Rastelli prayed for our group headed to China to meet up with the Pepperdine family that is already there. The will be visiting and helping out in the Tolson's ministry in Dalian. As a church we are super excited to be able to see the Tolson's yokefellows and some others take a trip during this transitional time in ministry in China. Yes these  two pictures of me in one post – I am not vain I just am so proud of these teens I just had to get a picture with them on this big day in their lives!