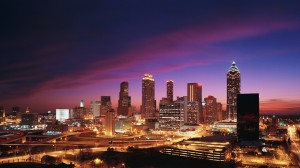 During the month of December, we have been working to raise money to start a new church in Fulton County.  This was our Christmas offering, our gift to Jesus.  On his blog, Pastor gives us an update on what our church had done so far…
I thought you might like to know how much has come in so far for the Church Plant in Fulton County. John informed the church that we have now received $11,757.00. There are still others that are planning to give.

I knew that you would want to praise God with me.

We are one step closer to starting a church in Fulton County. Pray that God would give us the man, the place, the people that will form that new church.

We need much prayer. God bless you all for your sacrificial giving.
A special thanks to all who gave during our Christmas offering.  But this is just the first step in the exciting adventure we are about to undertake!  There is so much more that we can do.  If you want to get involved with the Church plant project, do it!  It might be with finances, or giving time, or inviting friends, or using a special talent.  Nothing is too small to make a difference.  Contact someone from the church if you want to find out more on how to be involved!