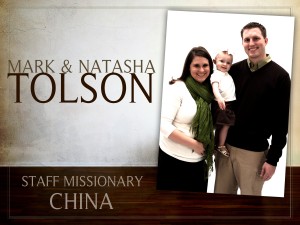 Dear Pastors, Partners, & Praying Friends,
We are excited to be living in the grace of God, being fully accepted through the resurrected Son, Jesus Christ! As the months roll on by, we continue to see how good He is to us! We continue to see our need to depend and rely on Him and we continue to have the desire of making Him know among the masses that live within our reach and beyond. Continue to pray as we are making progress, but unless He is involved, it is all in vain! Here are a few highlights from this month:
Easter was a blessing! We were excited to celebrate our first Easter in China. In Chinese the name for Easter is " fù huó jié " or "Resurrection Festival." Most people here don't celebrate or even give lip service to this day, simply because many don't know why Jesus rose from the dead is that important!
On easter morning during the usual Sunday school hour the church had a time of outreach, trying to gather a crowd and then invite them to our main service. We had a couple children's activities and gave out some candy. There ended up being several who camp out. When the activities were over they invited every to come to the service and a good majority of the crowd migrated over to our building. There were many first-time visitors and nearly 130 people showed up!
We enjoyed the Lord's supper and then they had baptism at the end of the service, two people were baptized! Also, there was one person saved at the end of the service in response to the gospel being preached! Praise God!
Our language is continuing to slowly increase. At the end of this past month, I was able to preach again, but this time for around 10 minutes. We are praying and working towards adding 5 minutes each month until I can preach a normal sermon. I am sure there will be some rough spots along the way, but we are asking for your prayers in this matter!
The Taube Family has been a tremendous blessing to our family since we have been on the field and we have enjoyed working with them. They recently returned to the states for a short furlough. This is a family worth having into your church and worth supporting if you are able. God has blessed their ministry here in China!
Consider your life! Earlier this year in an article on my blog I wrote "China has an over abundance of nominal evangelist and a lack of bold local-church-planters … China needs willing, trained, bold men of the Book! Men that have a high view of God and a high view of His Church." Will you come plant churches in China?!?
Thank you for being a part of our team, Project China, with your prayers and financial support!
In Christ,
The Tolson Family