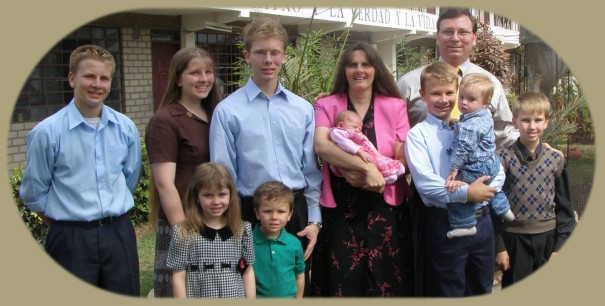 June 26, Thursday night, Dr Joe Kotvas will be with us! He is a missionary to the deaf around the world based in Lima, Peru. His ministry is called Efata and I believe that you will really enjoy hearing him preach and seeing his ministry. I hope you will mark your calendars now to be with us.
If you are interested in deaf work you will not want to miss this special evening. If you are interested in missions you will not want to miss this special time. I am hoping that we can have the Spanish church and everyone in the auditorium on this very special evening.


On June 29th, Sunday Am, Curtis Couch will be with us for the morning service. Curtis and Debra are missionaries in Iquique, Chile. We have been supporting him just about since we started the church. You will want to meet them and thank them for their service to our God.
It may be summertime but we are having and are going to have a good time. There are special things planned all summer long. Don't miss any more than you have to during the summer.