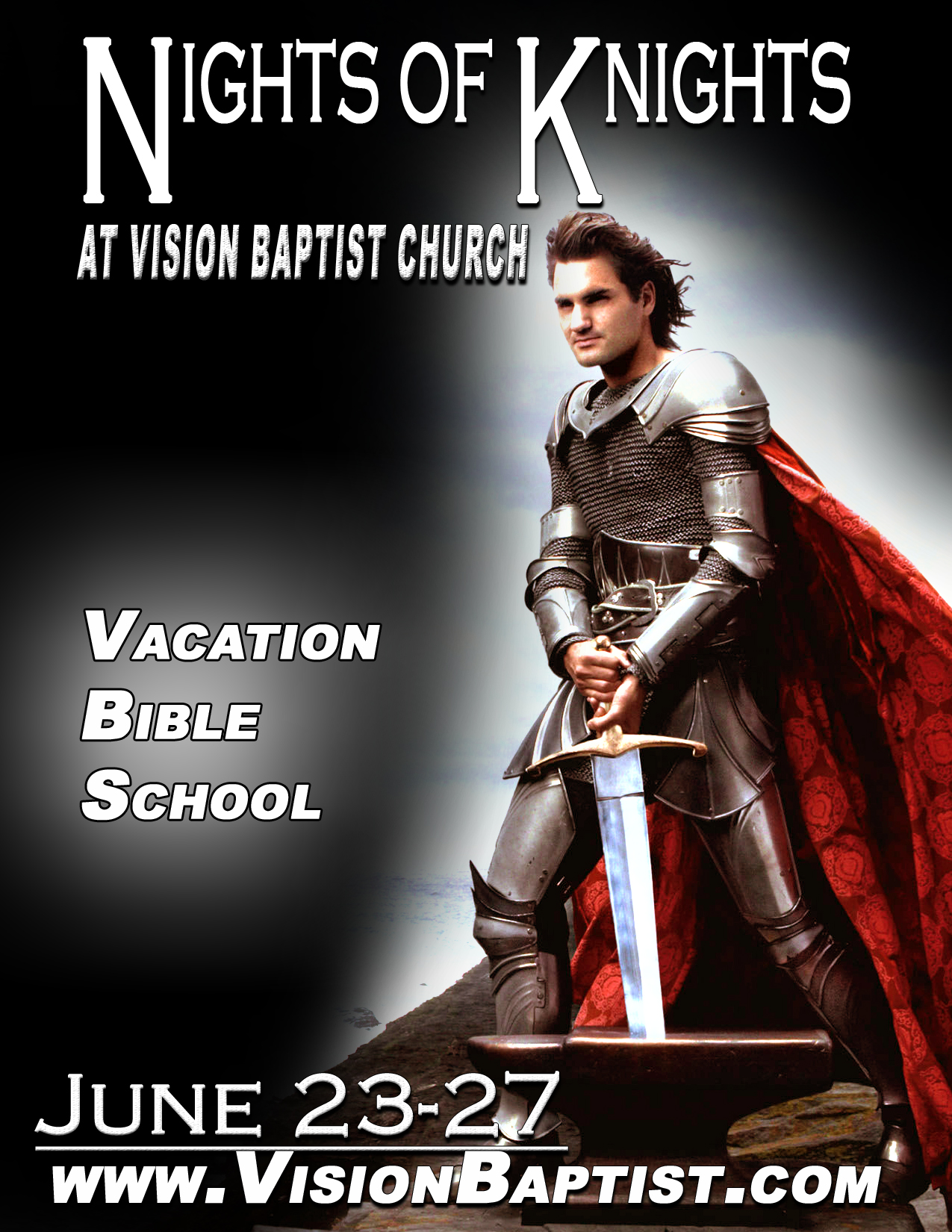 Don't miss out on this year's Vacation Bible School!
If you're in the Alpharetta, Cumming, Roswell, Milton, John's Creek area we'd love to invite you to come and be with us.
This year's VBS will start Monday – Friday at 6:30 PM.  We will be having refreshments between 6:00 PM and 6:25 PM.  End time will be approx. 8:30 PM.
Come join us in a time of kings and castles, where God was dealing with the hearts of men and women as He does now. Each night will have competition games between the squires and damsels with a gauntlet throw, juggling and more.  See who will be able to pull the sword out of the stone, and which team will win and get to be crowned king of the VBS.