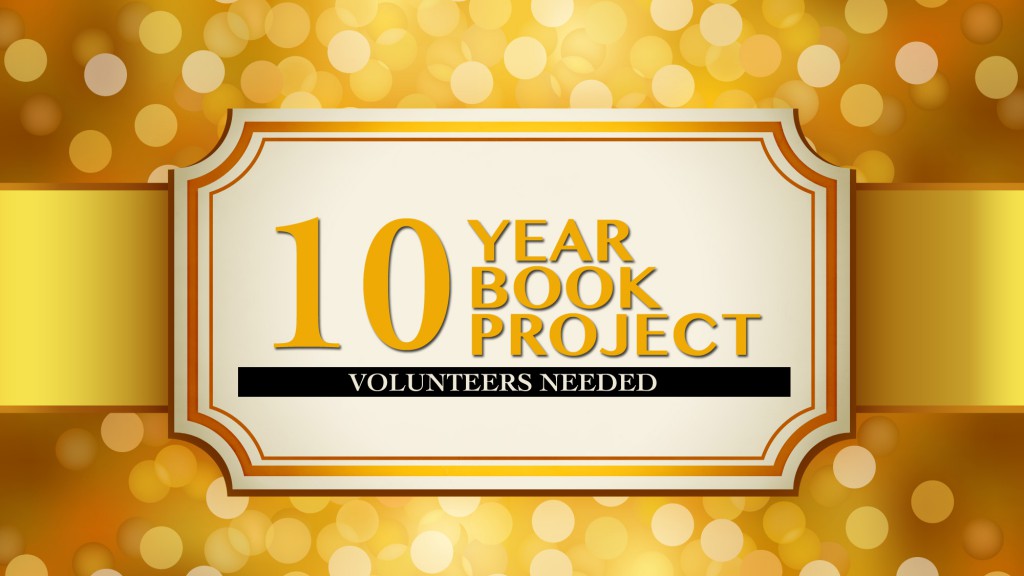 On March the 20th of 2016, Lord willing, we will celebrate our 10th Anniversary. We launched an initiative on our 8th anniversary called the "10 Year Book Project"! It is a our desire to have a historical recording of the last 10 years and to have it accessible to the church family in the form of a book.
We are in need of volunteers. What we are asking for is that you would take lead on gathering information, pictures, and dates for one of the last 10 years. Would you consider taking responsibility for one of the years. We will have periodic meetings throughout the year to help you another.
Here is our current list of volunteers and years still left available:
2006 – Stephanie Cornwell
2007 –
2008 –
2009 –
2010 –
2011 –
2012 –
2013 –
2014 – Trent Cornwell
2015 –
If you are willing to help please email Trent@VisionBaptist.com. He will give you further information. Thank you!